Have you tried to design your website with systems like Wix or Squarespace and just gave up? If so, it's okay. Simply put creating a website is hard work. Businesses that do not have a professionally created website risk losing potential customers.
Below are 5 things a professional web designer/developer can do to help save you time & money.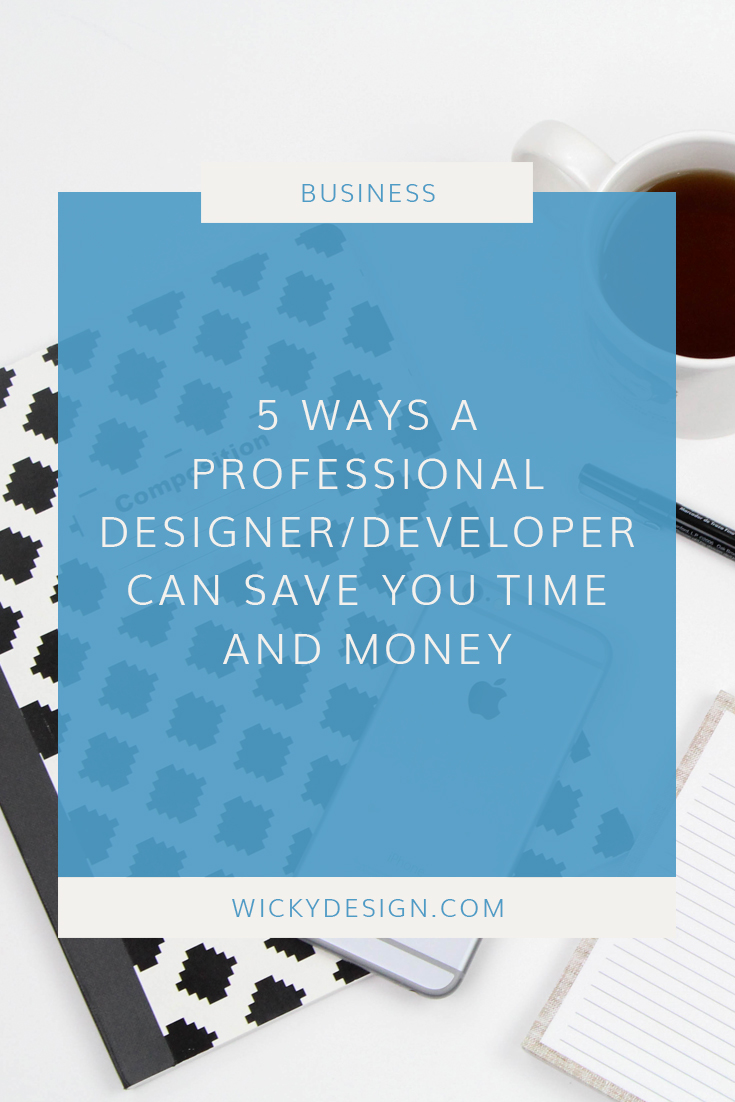 1. Custom Design
Having a custom built design will make you stand out among your competitors. When you hire a professional, they will do the research and create a clean & professional web design around your content & photos. They have the experience on how to make your pages flow correctly for maximum user engagement and will get it right the first time, so you won't waste time making a million tweaks to your DIY website.
2. Technology
Features and experiences on websites that seem "seamless or easy" often require the most about of programming knowledge. There's no quick way to master this technology, as it's an always a changing environment, but it's part of a developers job to keep up with this technology. The things that might take you weeks to learn are things that a professional can do easily, which will save you loads of time.
3. Security
Similar to Technology, it's a full time job to keep up with the latest security systems. A professional can make sure your website is secure through a number of protocols like firewalls & SSL. They should also have systems in place to make sure your website is being backed up in case of down server or hack. A professional gives peace of mind because they will know what to do in the worst case scenario.
4. Scale
A professional can develop & design your website so it's scalable. This is important because they will have the knowledge of how to setup your website from the beginning. For example, if you know in the future there will be a need for an e-commerce store, they can make sure the platform they are building on will support an e-commerce store.
5. Support
Having a good support professional is very important to saving you time & money. When something breaks, they will have the knowledge on why something broke & how to fix it. This type of knowledge only comes from years of experience. Every professional web designer/developer has been put in "doomsday mode" before. This benefits you financially because they will know exactly how to fix the problem with the least amount of downtime.
Here at Wicky Design we take pride in helping your business grow. We want to help educate & train our clients, so they can make updates to their websites when needed. Believe it or not, but web design can be a fun experience when you're given all the right tools, this is probably why we've been doing web design since the 90s! We are
here anytime
to answer any of your questions.