This is a guest post by Lexie Lu of Design Roast.
Looking for creative ways to use video on your website? Videos are one of the best ways to engage your visitors and turn them into customers. Here are 7 ways to creatively use video on your website.
Videos are the wave of the future. More websites add videos to their backgrounds or embed them on their landing pages. Companies know videos are effective at converting site visitors into customers, and it seems as though new ones pop up on a daily basis.
By 2019, experts predict about 80 percent of internet traffic will be videos. The shift to more video viewing changes internet traffic patterns. Businesses can get on board now and take advantage of the extra video traffic or fall behind by ignoring the change.
Knowing the statistics on videos is one thing but figuring out how to implement videos into your overall company website is more challenging. Here are seven creative ways to use videos on your company's site and take advantage of this trend: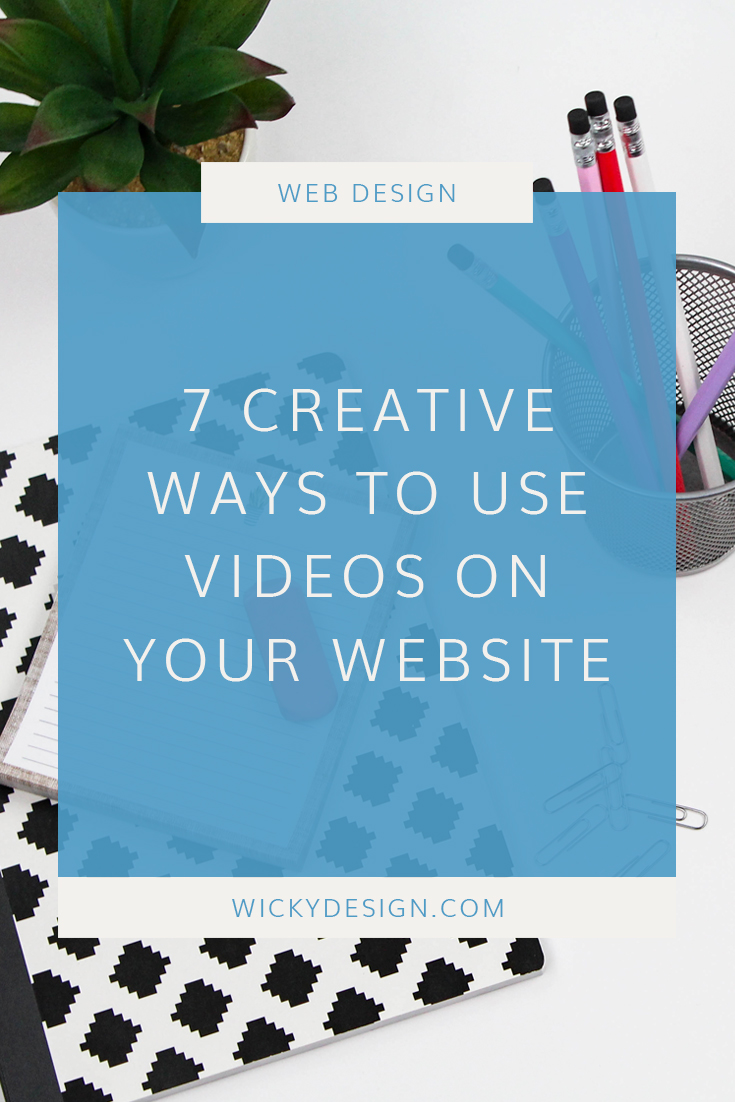 1. Set a Moving Background
Fill your background with a video and add movement to your home page. A moving background often works best when the video features a filter that fades the images a bit. Faded background videos put the text and call to action (CTA) button at the forefront, but still adds the footage in the background for interest. The video should fill the width of the screen and play on a loop.
Keep in mind that a full-width video background may decrease page load speeds for people on slower internet connections. Optimize images and invest in a fast server.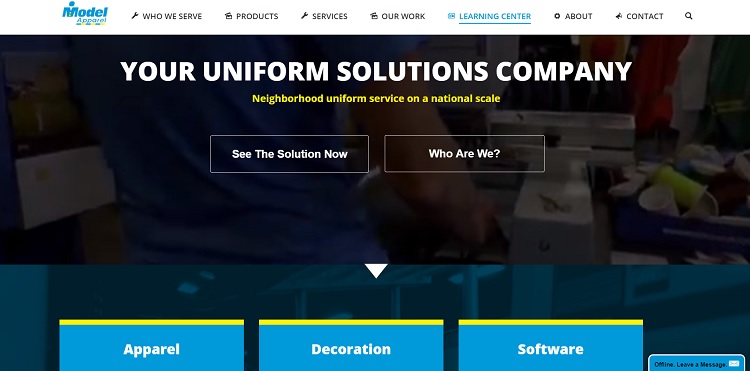 Model Apparel features a full-width video in the background of its home page. The video is faded but shows the company putting a new emblem on a uniform and customizing the clothing. There is simple text laid overtop of the video with two CTA boxes that allow the video to show through. The overall effect is subtle but unusual enough to grab the viewer's interest.
2. Add Instructional Videos
Around 64 percent of consumers trend toward buying a product after watching a video about it. Adding a library of instructional videos to your site offers visitors a clear explanation of what the product does and how to use it.
Creating how-to videos requires putting yourself in your customers' shoes. Think about the types of questions your customer support already receives and answer those questions in video form. Show people how your product works in day-to-day situations.
3. Create a Visual Invitation
Traditional wisdom states people remember only 10 percent of text read, but 50 percent of what they see and hear. Create a visual invitation on your website, with a detailed video that shows your business in action. A strong visual representation of your business appears as either a background video or is embedded on your home page.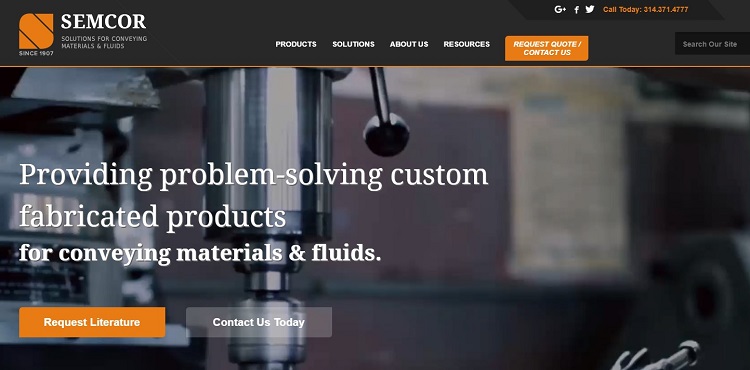 SEMCOR highlights its benefits with a background video on its landing page. It provides custom fabricated products for conveying materials and fluids, and the video shows one of its solutions in action. Throughout the video, bursts of color catch the eye. Other elements are subtle enough to draw the reader's attention toward the text on the page and the CTA, which invites the reader to request literature or contact the company.
4. Showcase a Product
Traditional product descriptions include a photo and text specifications about a product. However, adding a video shows the item up close and personal. In addition to showing the product from every angle, a video shows it in action.
A product video helps show the consumer how the object fits into their own life. For example, if you sell golf clubs, a product video of a particular club highlights when you'd use it and how it helps improve your game.
5. Highlight Customer Testimonials
Customer testimonials show new leads you already have satisfied customers who love your brand. One study revealed 19 percent of users abandon shopping carts because of lack of trust. Build trust with your site visitors by offering testimonials from other happy customers. People trust peers over the company itself, so weave in brand recommendations in the form of videos to capture attention.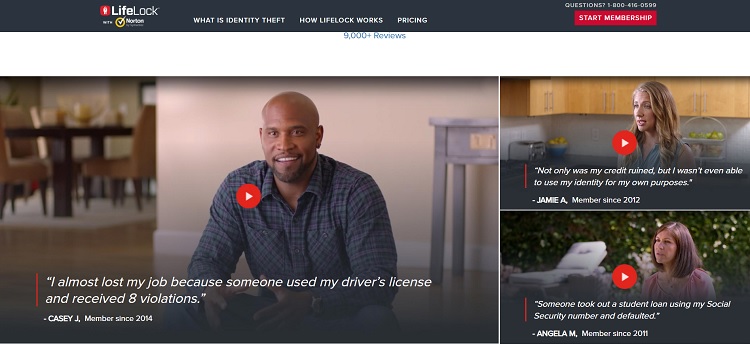 Lifelock uses customer testimonials to highlight how its service protects everyday people. When a client signs up with Lifelock, they share a lot of personal information with the brand. Trust is of utmost concern, but seeing how the brand helped other people with their identity theft issues offers a level of trust they otherwise wouldn't have with the brand.
6. Tell Your Brand's Story
Is your About page rather bland? Take your story to the next level with a video that highlights the founders, why they started the company and their core philosophy. People love a good story, and yours makes your brand unique.
There are many different ways of telling your company's story. Some brands highlight key employees throughout a video while others present a cartoonlike tale about how the company came to be. Grab your users' attention, highlight emotional points and aim for complete transparency.
7. Introduce Your Team
Your employees serve as the face of your company. Tell the story of those who work for you, but in their own words. Instead of a plain team page, feature team videos. Highlight what makes each person unique and get a bit personal. Your customer service team and sales team have one-on-one contact with your clients. Customers need to feel they have an emotional connection to your staff, so show them who they're doing business with.
We live in a very impersonal world, where people speak online or via telephone rather than face-to-face. Adding a bit of a personal touch differentiates you from the competition.
Where Video Goes Next
Predictions point to more video viewing in the next 12 months. Adding video to your website now is a first step toward embracing the change. Once you've updated your website, turn to social media and figure out the best way to reach followers with fresh, exciting videos. Video adds another element to your branding efforts and gives you a chance at uniqueness and creativity.
About The Author
Lexie is a graphic designer and typography enthusiast. She owns and manages Design Roast. Follow her on Twitter @lexieludesigner.