Today is different because we are celebrating the launch of the new Wicky Design! After a lot of brainstorming and strategy sessions, we're excited to share with you our newly redesigned custom WordPress website. Some details of our new launch include:
A Brand New Service: Strategy Sessions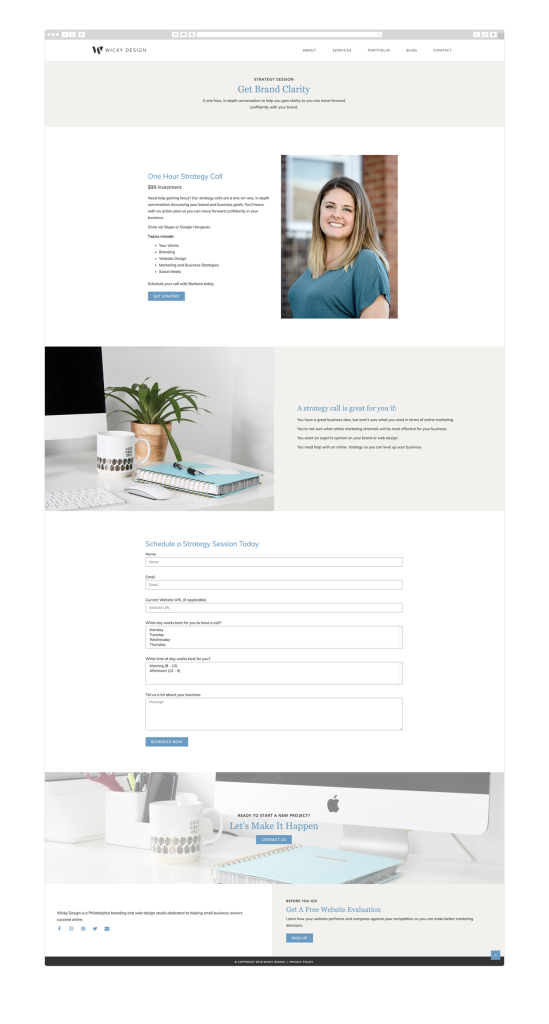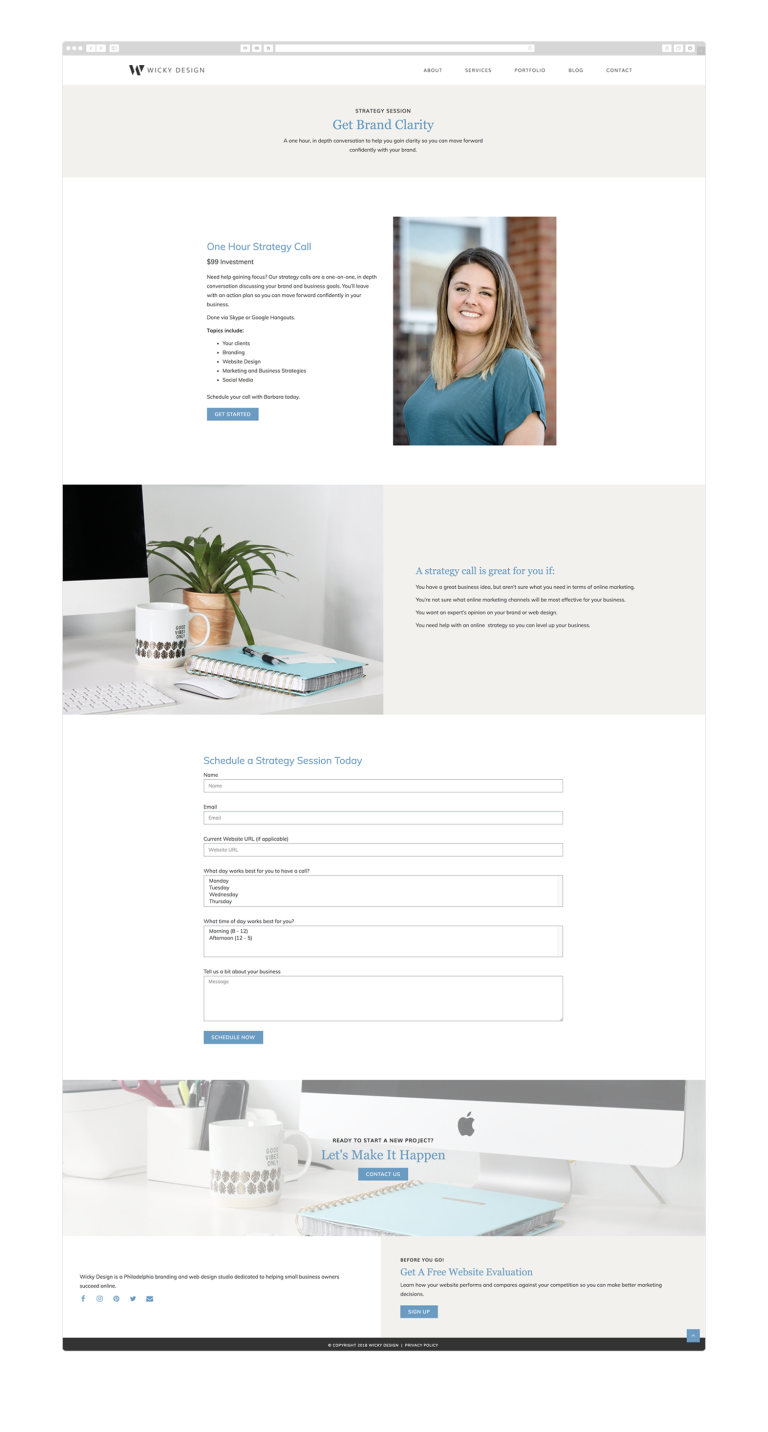 Strategy sessions are one-hour, in depth conversations designed to give you focus and clarity on your brand. Topics for strategy sessions include figuring out your clients, branding, web design, online marketing strategies and more. At the end of your call, you'll leave feeling inspired with an action plan to move forward confidently.
Free Website Evaluations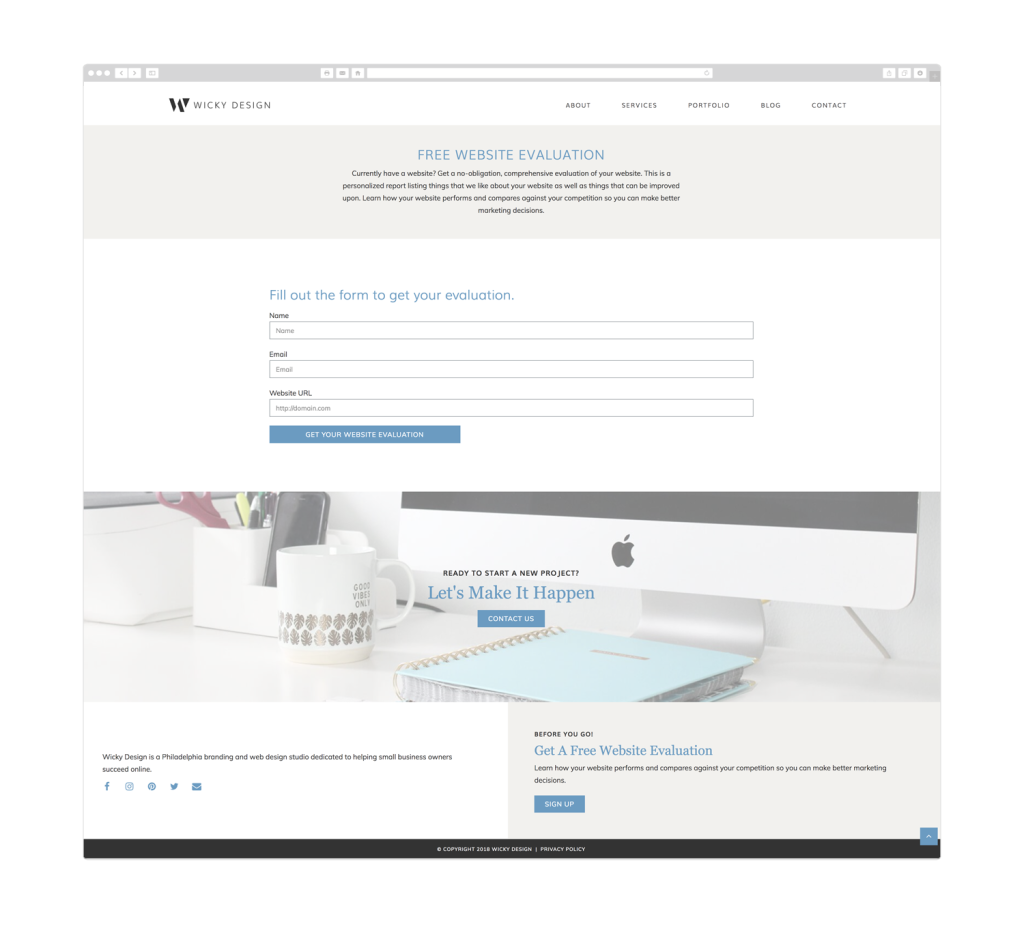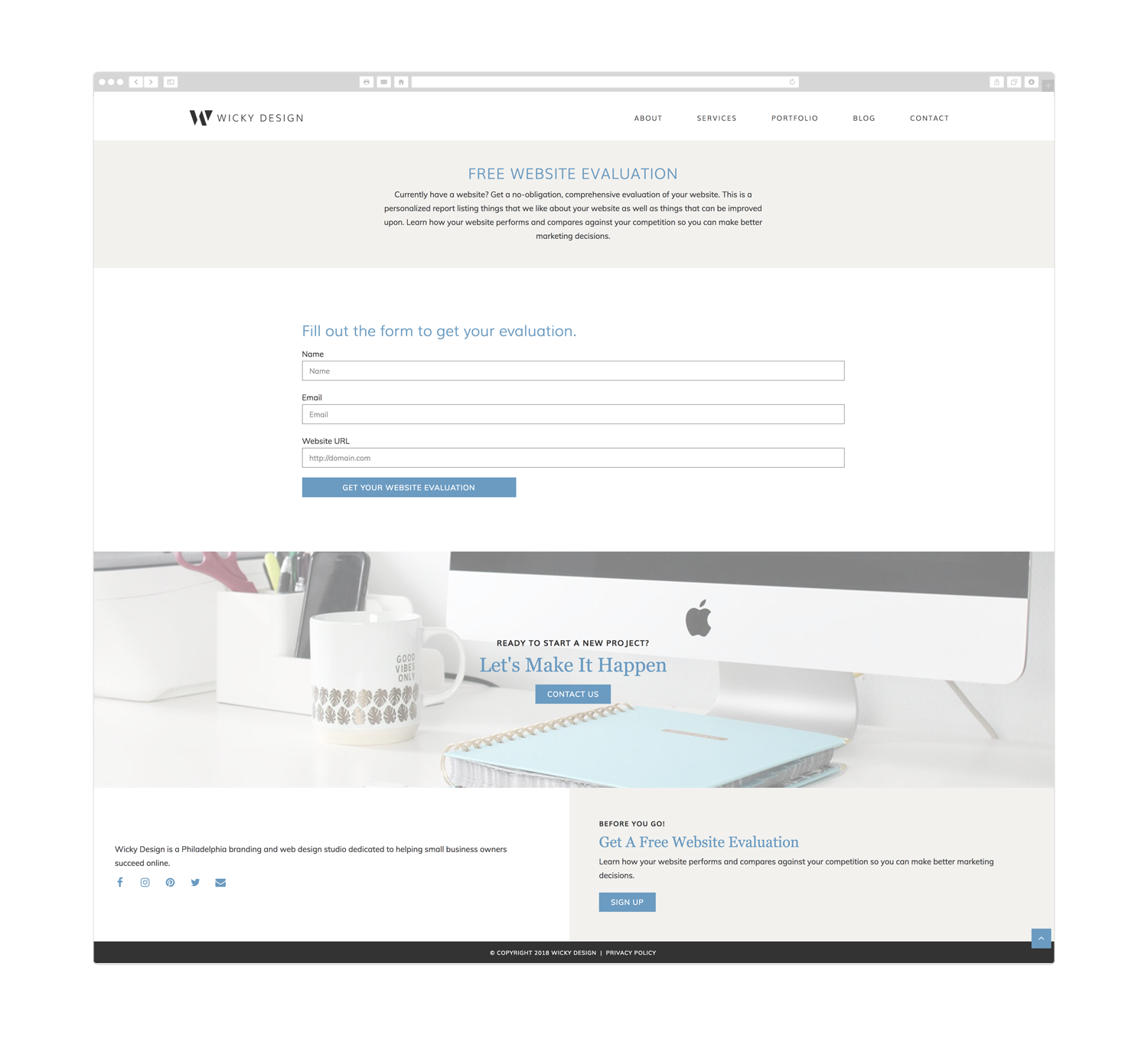 Currently have a website? Get our free, customized report of your website. Learn how your website performs and compares against your competition so you can make better marketing decisions. Yes, it's totally free and there is no obligation! Sign up now.
New Portfolio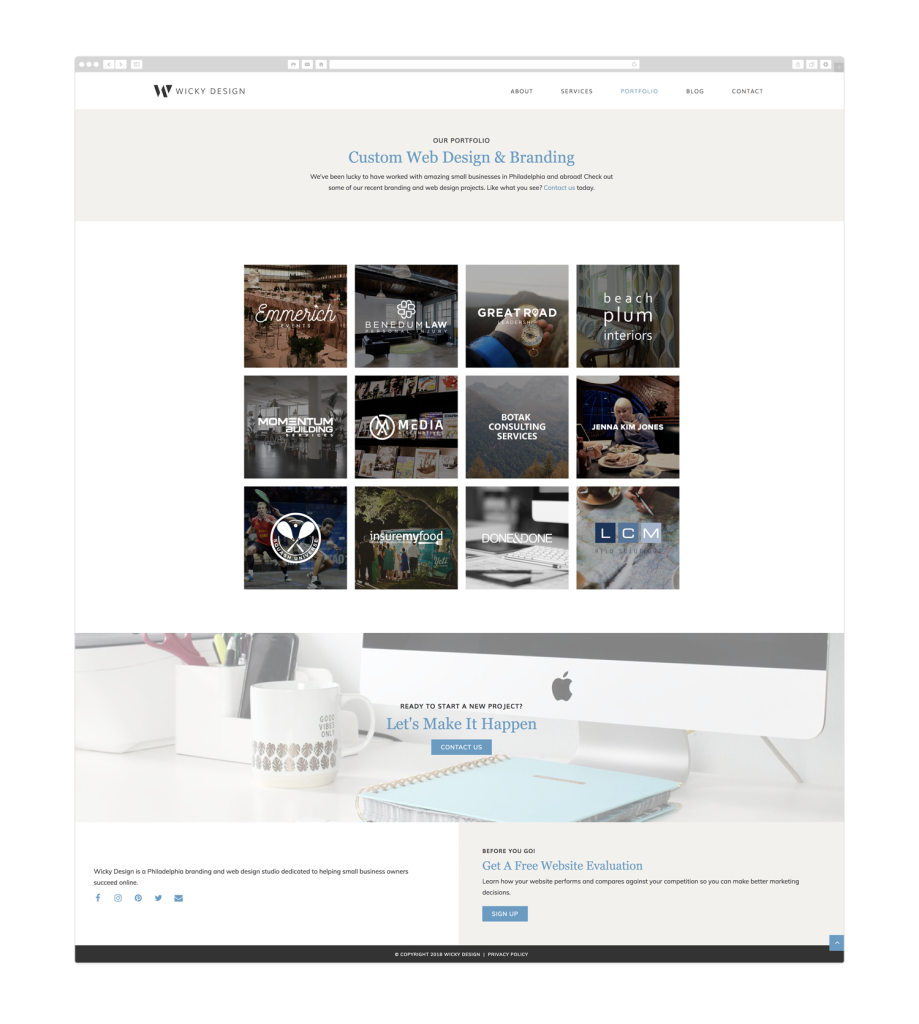 We simplified our portfolio pages to bring more focus on our work. Check out some of our latest projects.