Happy holidays, friends! We're two months into our life on the road and have been enjoying all that the Washington D.C. area has to offer. This is a great place to spend the holidays as there are plenty of fun and festive things to see and do.
Where We Stayed
We started December off with a Trusted Housesitters housesit. We stayed in a beautiful house and watched two very sweet dogs just outside of D.C. in Virginia. The couple we housesit for was very nice and extremely generous. So much so, that we actually went back for a few days to watch their dogs again! Conflicts with work trips caused both the husband and wife to be out of town for a few days with no one to watch their dogs, so we stepped in at the last minute to take care of them.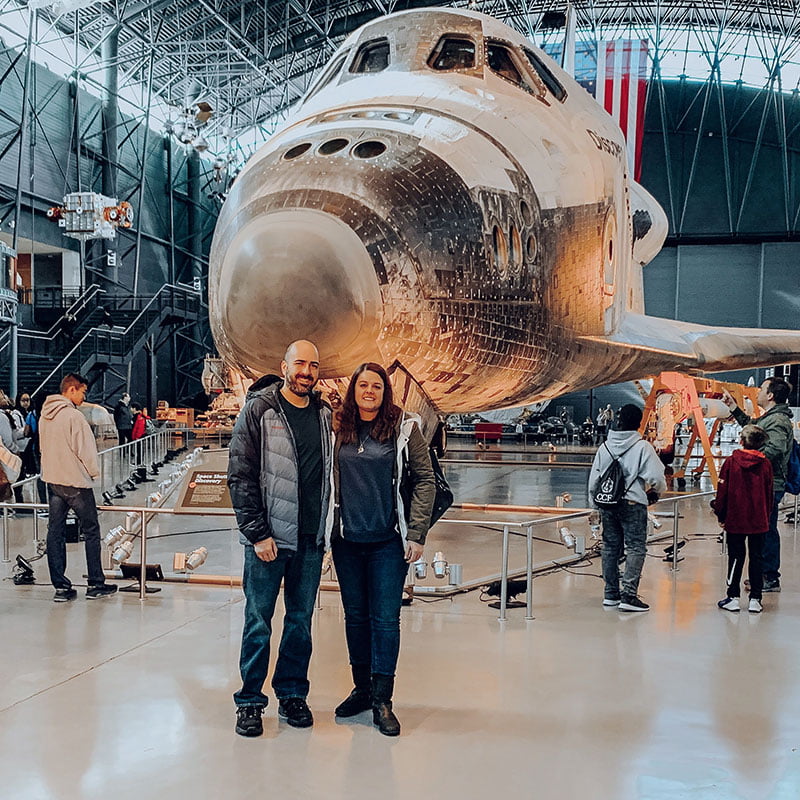 Standing in front of the Space Shuttle Discovery at the Air and Space Museum
While in Virginia, we went to the Udvar-Hazy Air and Space Museum, the Museum of Health and Medicine and the National Museum of American History. Both incredibly interesting and places you should check out if you come here. We also went to a fantastic Christmas display at Nationals Park and checked out Great Falls. Looking back, we sure did a lot!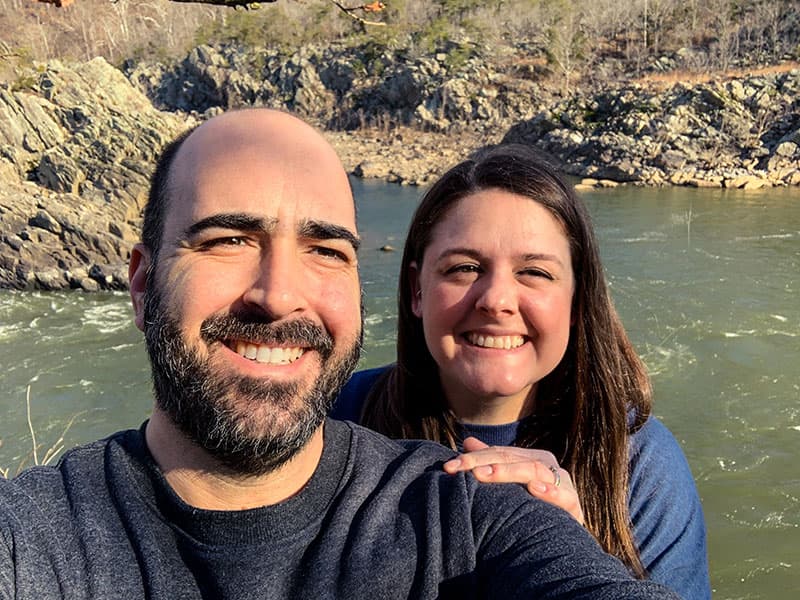 Great Falls National Park
We also recorded the first video for our new Digital Nomad Diaries Series on YouTube. Watch it below:
After a short hotel stay, we headed to Maryland, where we will be staying through the New Year. We are currently taking care of two sweet cats while exploring more of our nation's capital. One thing we've noticed is that the traffic in Maryland is much worse than where we were staying in Virginia but other than that, we are enjoying the area.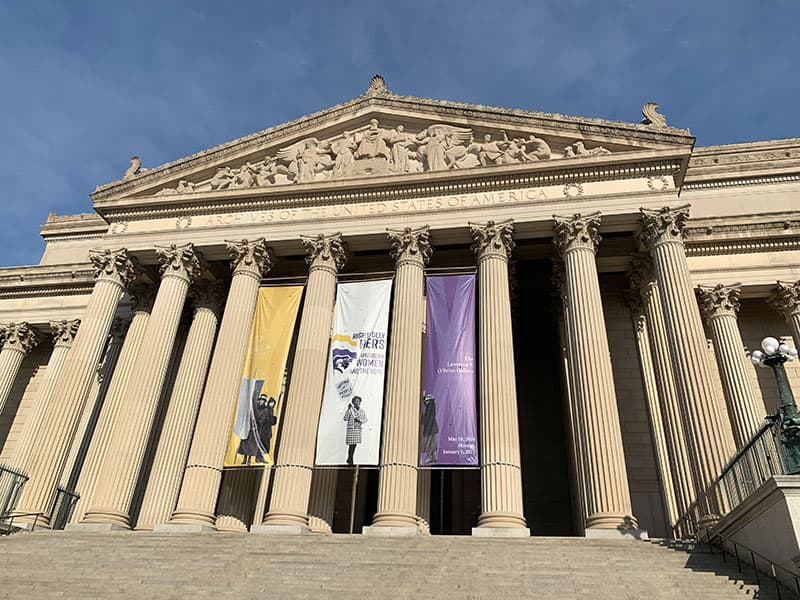 Last weekend, we walked around the National Mall and went to three museums: The National Archives (where you can see the Declaration of Independence and Bill of Rights), The National Gallery of Art, and The National Postal Museum. All of these museums were fantastic, but the one we found the most interesting was the Postal Museum. It was really neat to see all of the old stamps and learn about how the post office has changed over the years.
What We Worked On
Our focus has been mostly on two projects this month – a brand a website design for our first Australian client (launching soon!) and a collaboration with Angie Webb Creative for a new website for a financial advisor. We also wrote our biggest article yet on Must Love Traveling, ranking all 9 casinos in Atlantic City.
What Was Unexpected
The most unexpected thing we dealt with this month was having to book a last-minute Airbnb stay. Luckily our host was very accommodating and the place has been great so far. The experience was a reminder that not everything will go as planned, but in the end, you will figure it out.
What Is Coming Up
After the New Year, we will be heading to North Carolina. Our first stop is Durham, where we plan to meet up with some friends that we have in the area. After that, we will head to Asheville, somewhere we both have been dying to visit. Mark is excited to check out the craft breweries and I can't wait to see the Biltmore Estate.
We have always kept things pretty low key and simple for Christmas. We've never exchanged gifts and always prefer things to be relaxed rather than a huge production. For the past few years, we've seen a movie and headed to Chinatown for dinner. This year will likely be no different, except instead of Philly's Chinatown, we will head to D.C's. We are looking forward to spending a day with each other that doesn't involve anything work-related.
Whatever your plans are for the holiday season, we hope it brings you joy and happiness. Cheers to a Merry Christmas and a fantastic New Year!