Etsy is a great place to get your feet wet if you're starting a business selling handmade items. It's incredibly easy to set up a store and start selling products. Although Etsy is great, there are limitations to the platform if you're looking to grow your business. Here are some reasons every Etsy seller should also have their own website.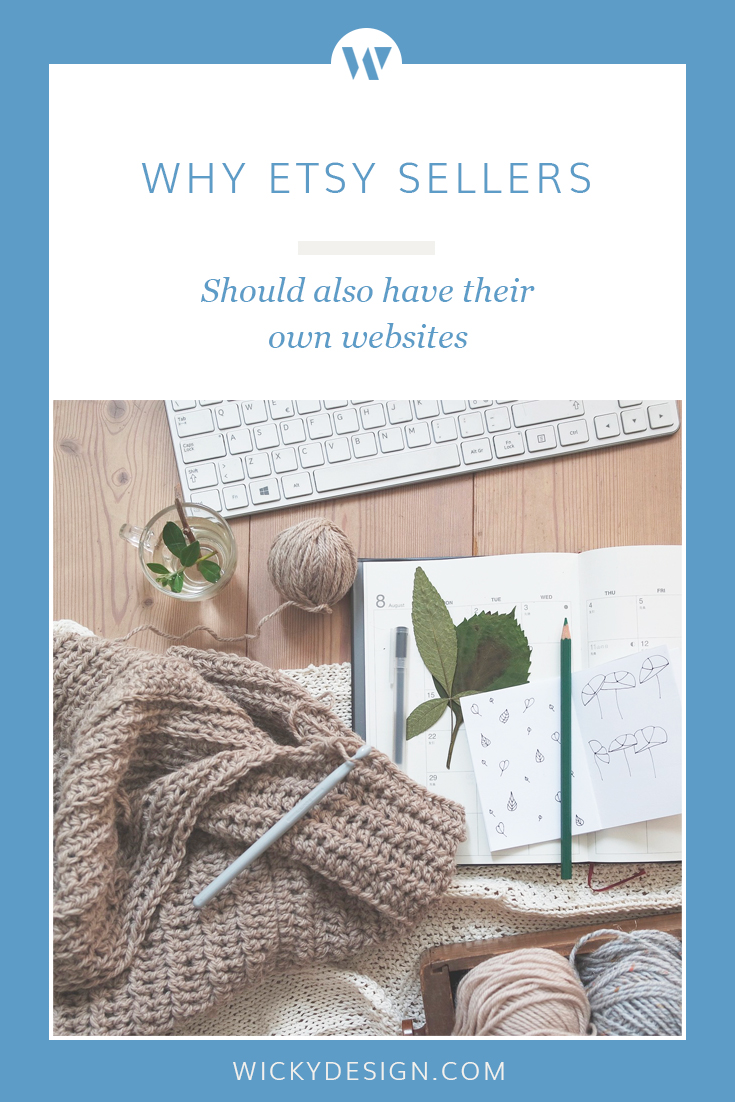 You Have Control Over Your Site
If you're only selling on Etsy, you're putting all of your eggs into one basket. Etsy can decide to change their platform, fee structures, or the way they work with sellers at any time, making it harder for you to make money. If you have your own website, you get to make the rules.
Branding
Etsy isn't the greatest in terms of brand recognition. People generally just say, "I bought this on Etsy" vs. "I bought this on so and so's Etsy shop". If you have your own website, with your own branding, people will remember exactly where they bought what you're selling.
Related Article: 9 Branding Tips for your E-commerce Site
Less Fees
Etsy takes a significant cut of your profits. The fees for setting up your own website are generally much less, meaning you get to keep more of your money.
Network Building
Having your own website gives you more freedom to build a network that will help you grow your business. Things like email signups, adding social networks, blogging and offering special discounts are much easier done on your own website that on Etsy's closed platform.
While Etsy is a great place for sellers, if you want more control over your business, we recommend having an online store as well. If you need help getting your online store up and running, lets talk!