It seems like January just flew by, right? We're well into 2020 and nearly 3 months into our digital nomad journey. It really doesn't seem like we have been on the road that long.
Where We Stayed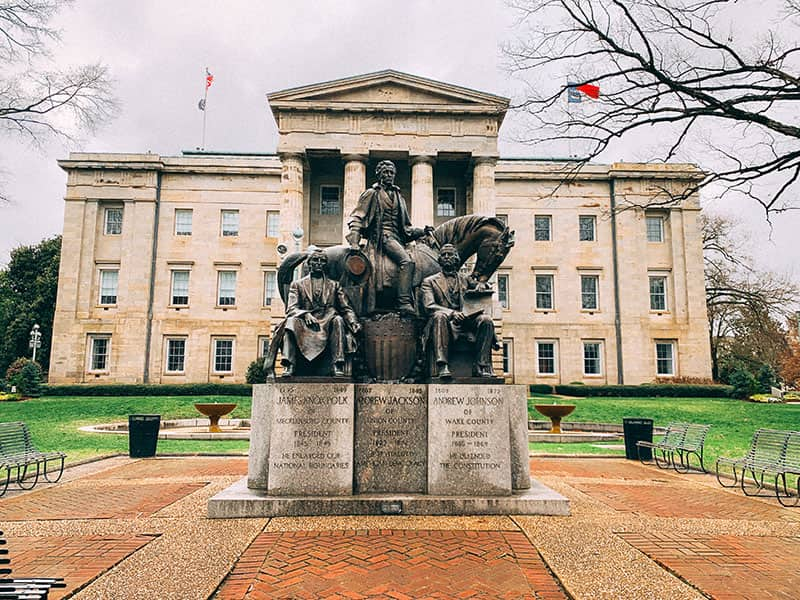 We spent most of January in North Carolina. First, we visited the Raleigh/Durham area. We have a few friends that have moved to this area, so we wanted to visit and see what it was all about. We really liked Downtown Raleigh and Durham. There is a good variety of things to do here, so we see why so many people are moving into the area.
We also checked out Chapel Hill, home of the University of North Carolina. This was another nice area with a good amount of things to do, but we definitely felt like the old people in a college town.
After Raleigh, we headed west to Asheville. Asheville was high on our list of places to visit. We had heard so many good things about the city and we're happy to say, it didn't disappoint. The Airbnb we stayed in was actually about 40 mins from Downtown Asheville in a small town called Hendersonville. We stayed on top of a mountain and got some beautiful views. It has been one of our favorite places since we started this journey.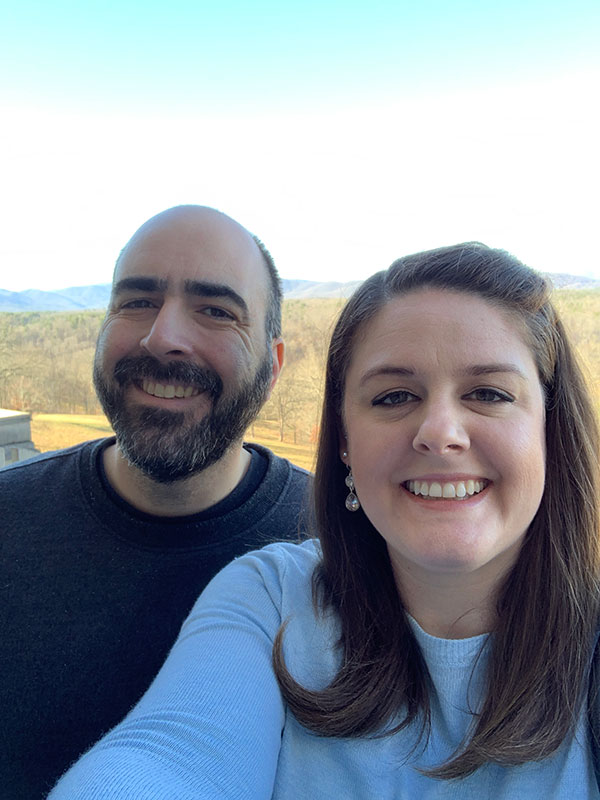 We toured the Biltmore Estate, explored the Downtown area, experienced the food and craft beer scene, and hiked DuPont State Forest. The people that live here are very friendly and seem to really enjoy living here. We can definitely see why. The Asheville area is beautiful.
What We Worked On
We launched a new brand and website for Clayton Jan, our first client from Australia. Clayton was great to work with and we really love how this project turned out.
We're currently in the process of working on a new brand and website design for a fulfillment center in California as well as a new website design for a high-end construction company in Philadelphia. Both projects will be launching very soon.
We also posted 2 new videos on our YouTube channel.
Watch Episode 2 of our Digital Nomad Diaries series where we recap our second half in DC.
We also posted a new blog on why we are done with networking events.
What Was Unexpected
We have been pretty unlucky with the weather on our travel days. It has poured the entire way from DC to Raleigh and from Raleigh to Asheville. We hope our luck turns around for future destinations!
What Is Coming Up
We'll be spending a few days in Chattanooga, TN before heading to Atlanta, GA to do another housesit. We have both been to Atlanta a few times, but it will be Mark's first time in Chattanooga. We are looking forward to exploring both cities.
Digital nomad life has definitely been an adventure so far. Thanks so much for following along on our journey.