We are really excited to announce that we are giving away free SEO tips every week. We want to share as much free information as possible to help small business owners grow their businesses online.
Use the link below to sign up for the newsletter:
Free SEO Tips Newsletter
Below is a list of the past 4 newsletters:
Free Business Listing Citation Finder Checker
If you run a local business and want to heavily focus on your local search ranking then you might want to spend some time on your local citations.
If you aren't familiar with citations they are simply a way to verify your NAP (Name, Address & Phone Number) across different business directories. Google will cross reference your citations to make sure you have accurate information throughout other business directories. Citations count for about 8-10% of your overall local ranking factor.
The good news is there's a great free tool to check your existing citations. Go to https://www.thehoth.com/local-seo-tool/ to run a scan on your business listing.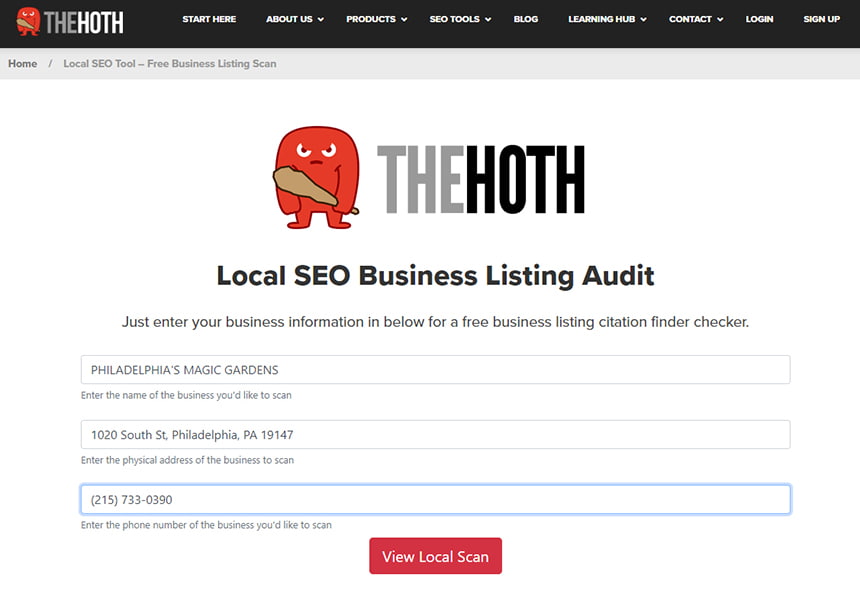 Once you run the scan it will give you an inaccurate listings percentage score across a large list of business directories.
This is where the "hard work" comes into play. You can either manually go to each business listing and claim your business listing or you can pay a company like Yext, a service that will claim your business listings on your behalf, to do this work for you.
Being consistent across all platforms is important for both SEO and branding purposes, so I definitely recommend using a citation finder to make sure all of your information is accurate.
Google My Business Services SEO
If you have a Google My Business profile setup and are not using the services feature you are missing out on powerful "free" Search Engine Results Page (SERP) results.
Take a look at the results page for our brand Wicky Design: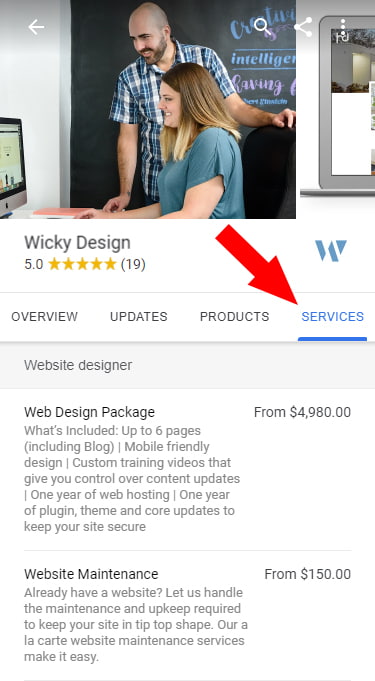 A lot of people don't know this real estate on Google exists, so adding services will give you an edge over your competition. The best part is that this can be added instantly! You don't have to wait for Google to crawl your page. This is all done inside your Google My Business.
Below are the steps on how to add products to your Google My Business:
Sign in to Google My Business.
Go to the Services tab and click Add Service under the targeted Business Category.
Fill out the form and make sure to add a price.
Hit Save and you're done!
Make sure to add useful targeted keywords in the Service Description. These keywords will be used when people search for those targeted keywords in Google.
Note: The services information only shows on mobile devices. Google recently removed the services from desktop results. I'm not 100% sure if this is a permanent change from Google.
Google My Business Service Area Radius
I recently found out a way to create a custom service area radius for our Google My Business account. This is useful information for Google and your customers to know what areas your business will serve.
Note: This will only work if you don't use a physical location in your GMB profile. This is useful for professional services that don't have a store front.
Below is an example of how our custom service area looks like in a Google search.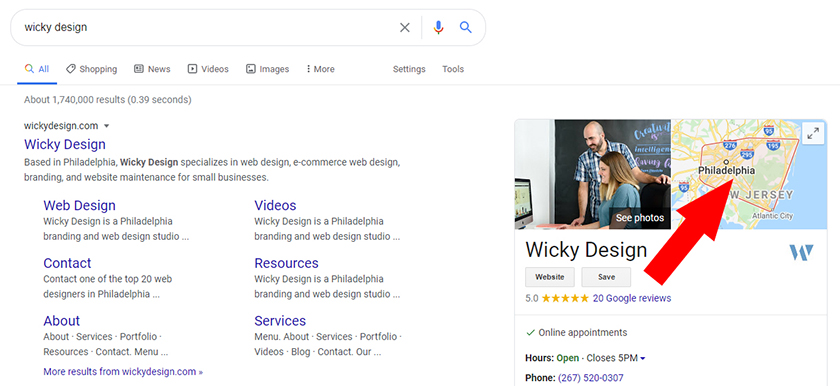 This is a very easy trick to do. Find out the 4 furthest big cities you will serve within a circle of your business and Google will do the rest. Google will connect the dots and create the radius automatically. Below is where you will add your locations:
Sign in to Google My Business.
Click on the Info tab.
Click on Service Areas.
Fill in atleast 4 major cities and click Apply.
That's it! Within a few minutes your profile will be updated.
Add A Google Map To Your Contact Page
If you run a retail or service based business, consider adding a Google Map to your contact page. Google loves when you do this because not only will it give your users a better experience, but it's increasing your "trust factor" with Google.
Google uses a trust formula called "E-A-T" which stands for expertise, authority, and trustworthiness. This is a big topic which I can't cover in this newsletter but you can read more about it from moz.com.
Below is an example of our Google Map from our contact page. Since we are a service based business and don't have a physical location we are using a radius area where we will meet with clients.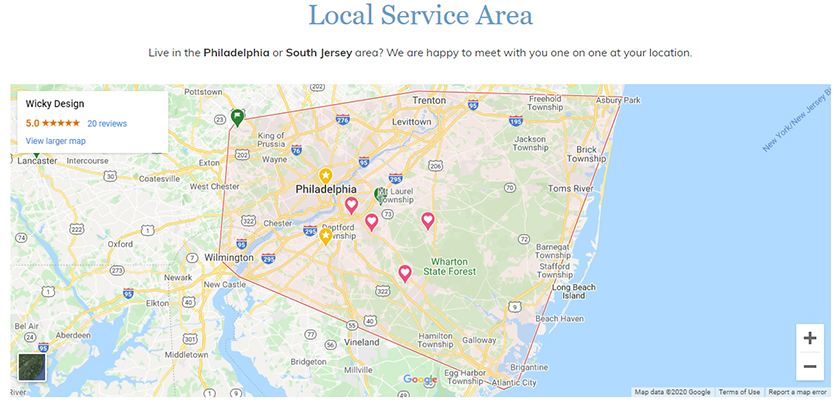 Adding a Google Map to your website is really easy. The best way is to grab the HTML code from your Google My Business profile. Below are the steps on how to get your HTML iframe code:
Login to you Google My Business account.
On the home dashboard, click the "View on Maps" button under the Your Business Is On Google panel.
Click the "Share" button from the left side panel.
Click "Embed a map" tab and copy HTML code.
Paste the HTML code on your contact page.