One of the biggest sources of traffic to our website is Pinterest. You might be thinking, "Really, Pinterest? I thought that was just a site that showed recipes and pictures of weddings!" The truth is, Pinterest can be a huge marketing tool for your business. When used correctly, it can generate a ton of traffic to your website. Below are a few ways you can use Pinterest to market your business.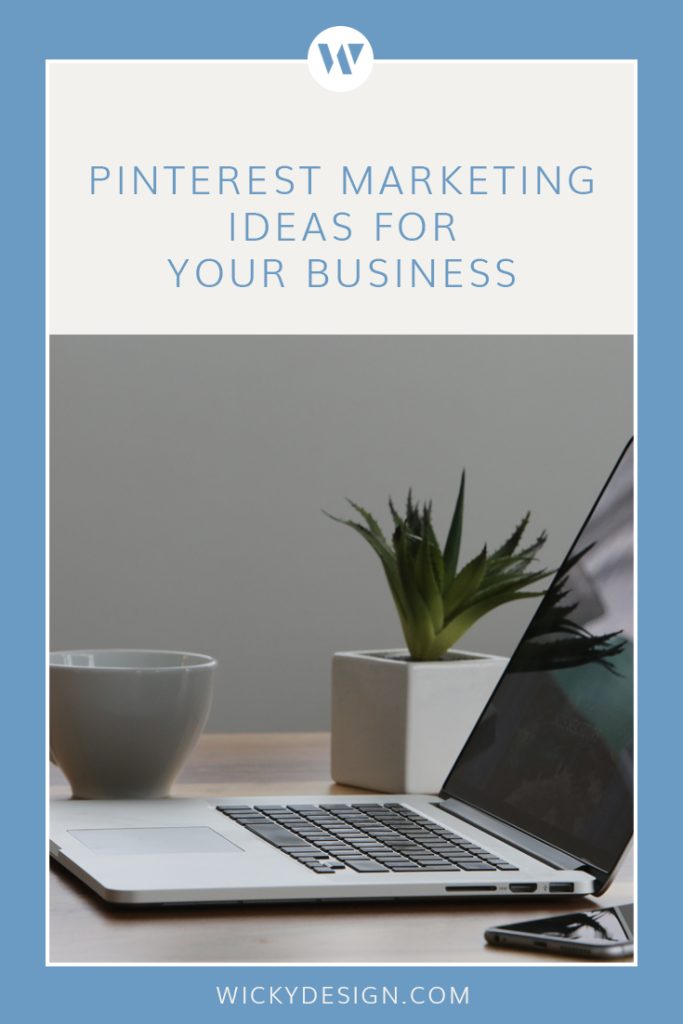 1. Pin Your Blog Post Graphics
Pinning your blog post graphics is a great way to generate links to your website and get more people to see your content. For every post you write, create an image to pin to one of your boards, like the one you see above. Since people scan Pinterest quickly, you'll want to make sure your image is eye catching and includes the title of your post, so people can easily get an idea and click on your link.
2. Pin Your Products
Pinterest is a great place to promote the products that you sell. Pin the product images on your website to different boards to help increase traffic and exposure. Use keywords in your descriptions to make it easier for people to find your products when searching on Pinterest.
3. Pin Your Work
Pinning your work is a great way to gain exposure if you are a service based business (like us!). Show off your portfolio, clients you have worked with, or even make pinnable case studies that link to your website.
4. Join Group Boards
Group boards are a great way to connect with people that have similar interests. Find group boards related to your niche and ask the creator if you can join. Once you're in, you can start sharing your content to those boards as well.
Can't find a good group board? Start one yourself and invite people to join.
5. Pin Other People's Stuff
Your Pinterest boards shouldn't be filled with only your stuff. It will make you look "spammy" and is a fast way to lose followers. 80% of your pins should be from other people and 20% can be your stuff. Pin things from other users that you find interesting or helpful. If you help promote others, they will be more likely to return the favor. It's all about community!
6. Check Your Statistics
Pinterest business accounts have built in analytics that show you what Pins are popular, what has the most interaction and what people are pinning from your website. To access your analytics, click the "Analytics" link on the top left of your profile, the  click "Overview".
Pinterest can be a great tool in gaining brand recognition and increasing traffic to your website. We hope the above tips helped you come with new ideas on ways to use Pinterest effectively.