December is always a month of reflection for us. While we celebrate the holiday season, we look back on all the things that we've accomplished over the past 12 months.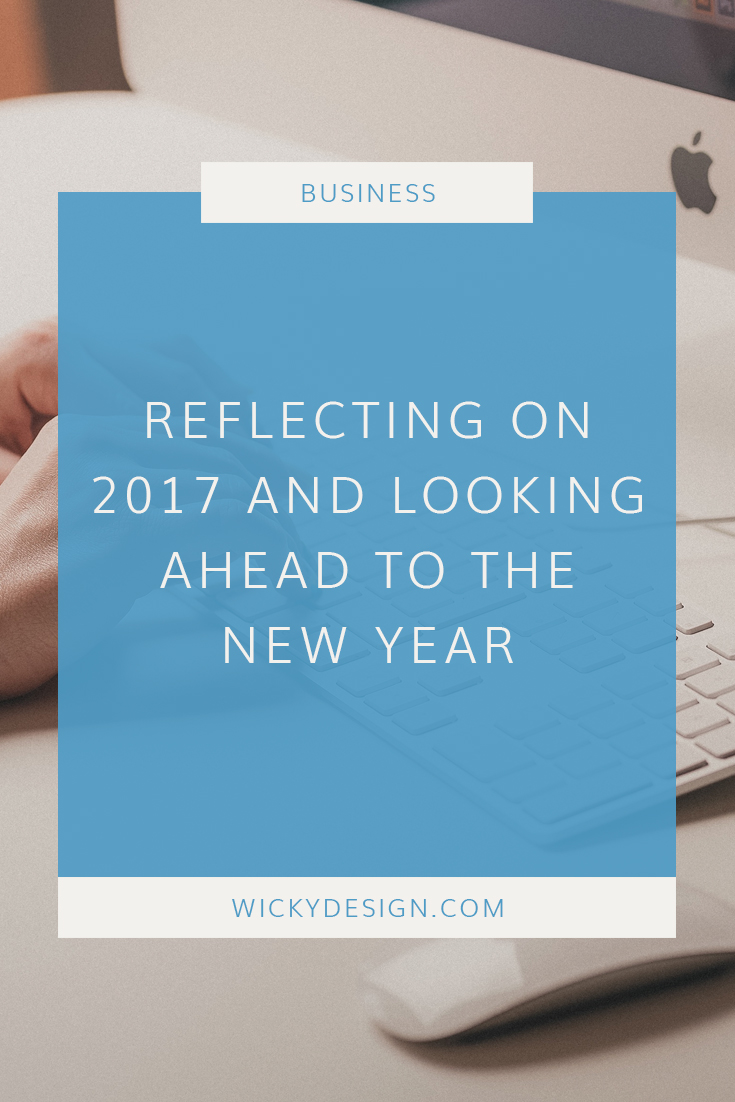 Although the year felt a bit chaotic at times, 2017 was a good year for us. On January 1st, we relaunched our brand and in a lot of ways, our business. While Wicky Design has technically been a business for a few years now, we feel like our company was really launched last year. Our rebrand caused us to gain focus, set goals and take our business more seriously.
When we invested in ourselves, a funny thing happened. We started seeing results.
Looking Back
We had the pleasure of working with so many great small businesses this year, building them brands and websites that they could be proud of. Many people questioned our decision to work with only small businesses, saying we'd be more profitable if we targeted larger companies or organizations. At the end of the day, that isn't us. While a small business might not have the budget of a large company, the reward we get is greater when we see the work we've done for a client help grow their business.
Another focus for 2017 was giving back to our community. This year, we had the opportunity to volunteer with some great charity organizations, YEA! Philadelphia and Emily's Smiles. We had a great time working with these organizations and are looking forward to more involvement in 2018.
What We've Learned
One of the biggest things we've learned this year was that change is essential for business growth. We offered three services at the beginning of the year, branding, web design and social media management. After a lot of thought and consideration, we dropped social media management from our offerings to dedicate all of our time to brand and web design.
We also tried our hand at launching a template shop, but after changes in the marketplace and little traction, we decided that route wasn't for us either. While we may revisit these types of services, or new ones, at a later date, as of right now, we're focusing our attention on developing brands and websites for small businesses.
Another thing we've changed are the tools we use to design and develop. After trying several different tools and frameworks, we feel like we have a great process moving forward that will allow us to provide our clients with designs that are cutting edge, but also easy for them to update themselves.
What to Expect in 2018
We have a lot to be excited about for the new year. We have several exciting projects scheduled to launch early in the new year that we can't wait to show you. We also have plans to add more speaking engagements in 2018 and add fresh new content to our website.
Thank you for making 2017 our best year in business yet. We wish you the best this holiday season and hope you have a fantastic new year!