On Friday, Mark and I are heading to Florida to celebrate the holidays with our families. As much as we sometimes need breaks as small business owners, it can be hard to take vacation when everything is your responsibility. Today, I'm sharing some tips to prepare your business for vacations so you can relax and enjoy your time off.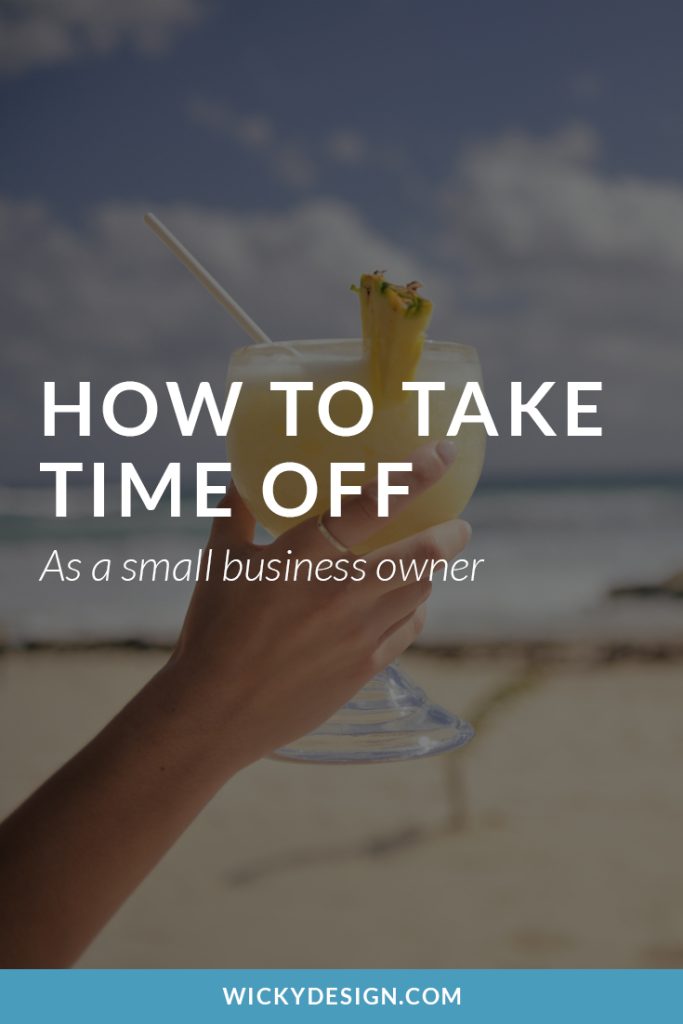 LET YOUR CUSTOMERS KNOW
Give your customers advanced notice of your vacation so there are no surprises. The amount of notice we give depends on where we are going. When we went to Iceland a few months ago, I notified our customers we would be away a month in advance, then again a week before we went away. Since there was a big time change and wifi would be sporadic, I wanted to make sure our customers knew it might be a few days before we got back to them. For our upcoming trip to Florida, I gave notice a week in advance since we are bringing our laptops and will be able to take calls and emails.
SCHEDULE WHAT YOU CAN
We schedule things social media and blog posts ahead of time so it doesn't look like we completely neglected our channels. Tools like Buffer are amazing for this because they let you easily schedule posts in advance. If you use WordPress, you can schedule blog posts in advance as well with their built in scheduling tool.
SET UP AN EMAIL AUTORESPONDER
Let your customers know you'll have limited access to email for a few days by setting up an away message. If someone sends you an email, they get an automatic response saying you're away. It's super easy to set up if you use Gmail.
PRIORITIZE WHAT'S REALLY IMPORTANT
To be honest, it's hard to NOT think about our business when on vacation, so we try to prioritize the important things. Is it that email so important that it can't wait a few days for a response? Do we really need to check our Facebook and Instagram page to see if anyone commented on our posts? Probably not, but if someone emails us saying their website is down, we'll definitely want to look into that. The point is, don't spend your vacation days working on things that can wait.
TAKE OFF WHEN YOUR CUSTOMERS DO
This really depends on your business, but it's not a bad idea to take off when your customers also do. We generally have less of a workload in December because a lot of our customers take vacations, so it makes sense for us to also go away. If you can coordinate your vacations around your slower times, you'll be less likely to get calls or emails when away and will be able to enjoy yourself even more.
STOP FEELING GUILTY
Seriously, stop feeling guilty for going on vacation. You deserve it! If you give them a heads up, your customers will be completely cool with you going away for a few days. Relax and enjoy yourself!