Starting a new web design project is exciting. Whether you are getting your business off the ground or redesigning your current site, there is a lot to think about. While you definitely have a plan for your new website, there may be a few things that you forget. There are common questions your designer will ask you during your design brief that tend to get overlooked by clients. Below are five things that you definitely want to tell your web designer before they start your project.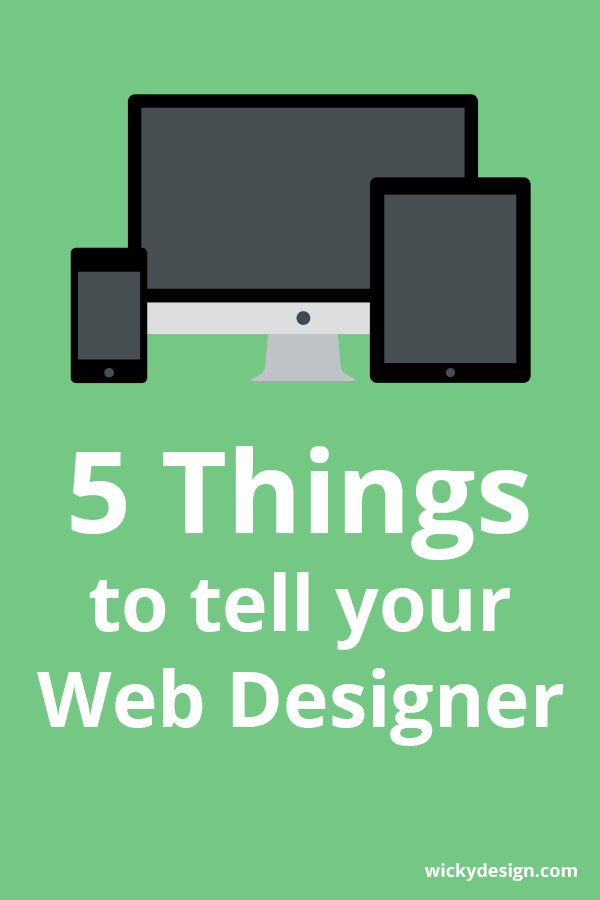 1. Login Details
It's surprising how many businesses don't know their login information to the back end or DNS login area for their website. This information is critical when you change over to your fabulous new design, and your designer will ask for it. Make sure you have it at the start of the project.
2. Pages
You may know how you want your website to look, but what about the structure of the site? How many pages do you need? How do you want your navigation structured? We can help you nail down the navigation structure, but it's good to have a general idea of what you want.
3. Content
Speaking of pages, where is your content coming from? Will we take existing content or does new content have to be written? Content is the most important and often the hardest part about designing a website! Make sure you're clear about where your it is coming from.
4. Images
Images are a crucial part of your website design and can make or break your site. Will we be using images you already have, stock photos, or will we need to hire a photographer?  Your web designer will want to know.
5. Google Analytics Information
Your website is almost finished, but don't forget Google Analytics! Your designer will need your tracking code details to make sure your getting information on who visits your site.
Planning is very important when it comes to web design, and your designer will ask these questions often overlooked by clients. Be ready to answer these 5 questions when meeting with your designer and have fun designing a brand new website!