If you're a new business owner, you've probably heard the word "branding" a lot.  A solid brand is an important part of any business, but like a lot of things in business, it can be complicated. Today, we'll go over some branding mistakes to avoid to ensure you have a solid foundation for your business.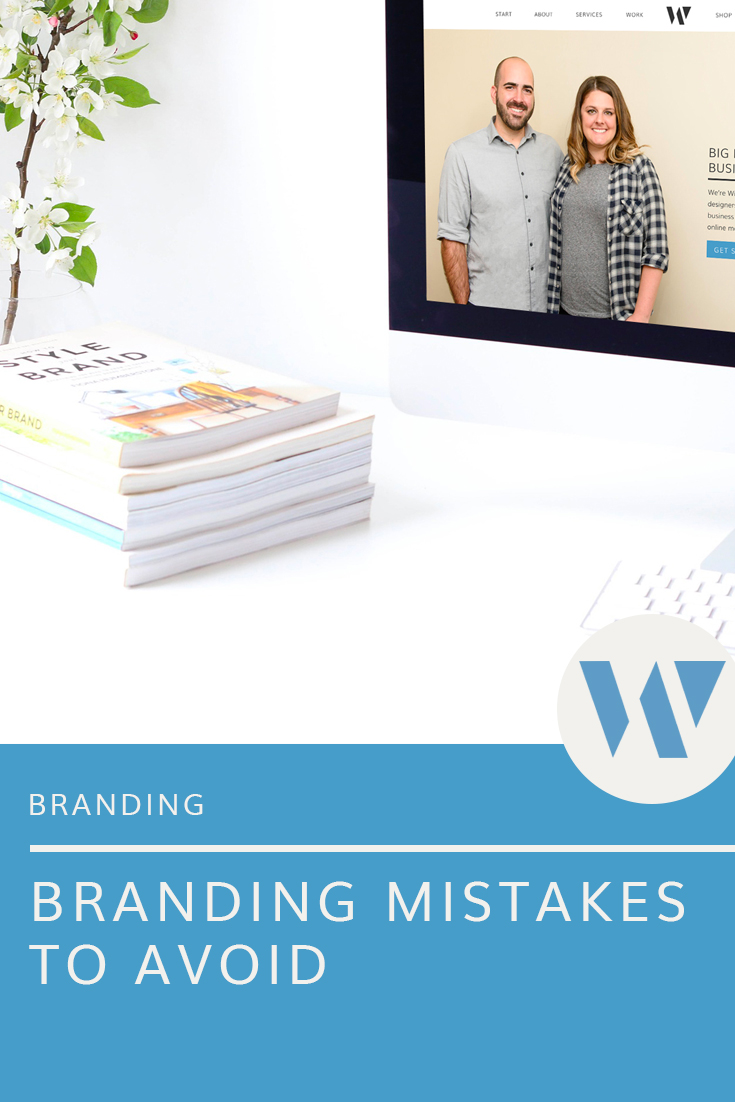 Hiring A Logo Designer
While a logo is an important part of the branding process, it's just one piece of the puzzle. If you want a solid foundation for your business, you'll want to hire someone that specializes in branding. A brand designer will focus more on just the logo aspect of your brand and will help you determine a solid style to use across your entire company presence – both online and off.
Thinking Only About Design
There's much more to branding than just design. Your brand is the heart and soul of your business. It represents who you are and what your company stands for. Before you start thinking about your design likes and dislikes, you need to think about things like your target audience, your message and your competitors. The design elements of your brand should reflect the answers to these questions.
Following Design Trends
While blush pink and fancy, script fonts may be on trend right now, you may find those elements looking dated in a few years. Instead go for design elements that will stand the test of time. Your design should work in both black and white and color, and be scalable, so you can use it in a variety of ways.
Using Pre-made Logos
Your logo should be unique and original. Using pre-made logo designs means that there are several other companies that could have the same design as you, making your business less memorable. Instead, invest in a professional designer that will work with you to create a brand you can be proud of. Trust us, it's worth it!
Ready to pursue professional branding? Let us help you create the solid foundation that your business deserves.