We have discounted this SEO newsletter to focus on our YouTube channel in 2021.
Make sure you subscribe to our YouTube channel to get future SEO and online marketing tips to grow your business: Subscribe to our YouTube channel.
Below is a list of the final 3 newsletters:
Don't Use Redirects In Your Header Or Footer
Often times when I run an SEO Audit on a website, I come across 301 redirects in the header or footer links. It's very important to make sure you don't use 301 redirects for your main navigation links.
What is a 301 redirect?
A 301 redirect indicates the permanent moving of a web page from one location to another.
Example:
yourdomain.com/contact-us
redirects to:
yourdomain.com/contact
Redirecting pages in your header or footer can confuse search bots. You want to make it as easy as possible for Google to index your content. Adding redirects to your header or footer will make it harder for Google to crawl your site, which is why I don't recommend doing this.
Great Tool To Help With Search Intent
I recently came across a very helpful free tool to help with my search intent questions. If you aren't familiar with what search intent is, I made a video explaining this complex topic. Check it out below!
The tool I use is called Also Asked (https://alsoasked.com/). In this example I will type in "pool table" for the term. Once you hit Search you will see a graph like this: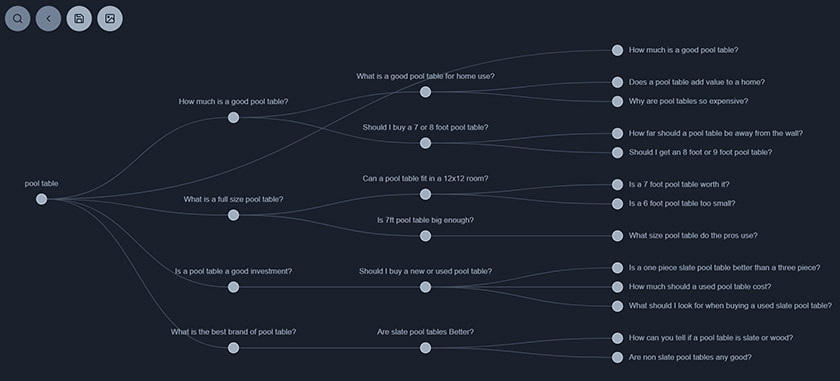 As you can see they will give you tons of questions that other people have asked. This type of information can be very powerful when you need real data on what people are asking. The best thing about this tool is that you will get a lot of alternative questions that you might not have thought about. I highly recommend you bookmark this website and use it the next time you create new content.
New Google Crawl Stats Report
Google just released some pretty exciting news for website owners. Inside Google Search Console there's a brand new and improved crawl stats dashboard. Below is an image of how the new dashboard looks like.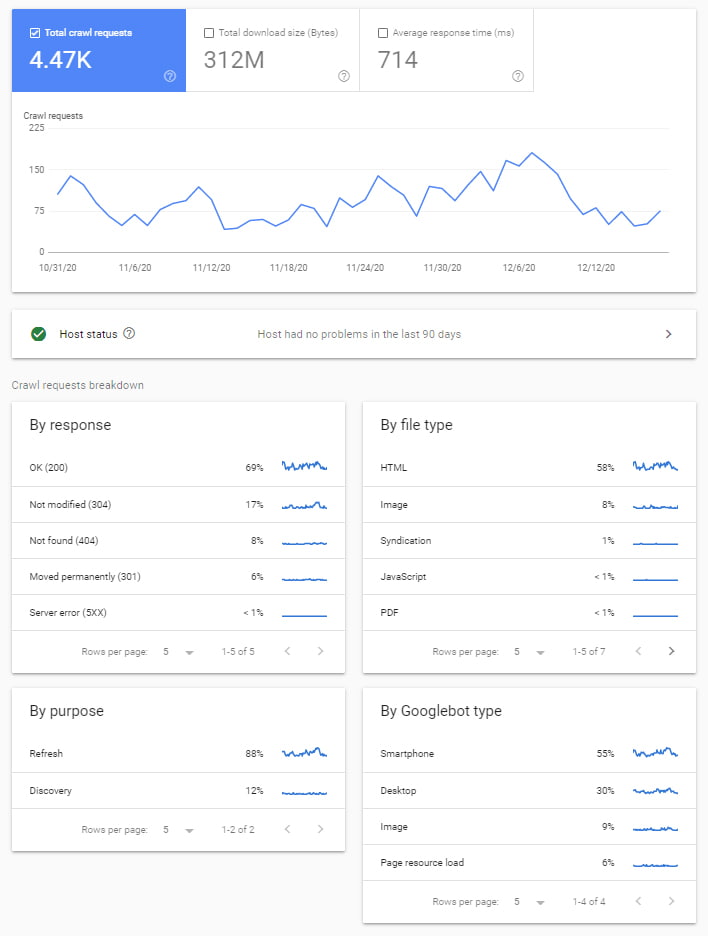 As you can see there's a lot of useful data inside this report. The Crawl Stats report shows you statistics about Google's crawling history on your website. For instance, how many requests were made and when, what your server response was, and any availability issues encountered. You can use this report to detect whether Google encounters serving problems when crawling your site.
Below is how to access the new report dashboard:
Login to your Google Search Console.
Click Settings from left navigation.
Under the Crawling section click on "OPEN REPORT".