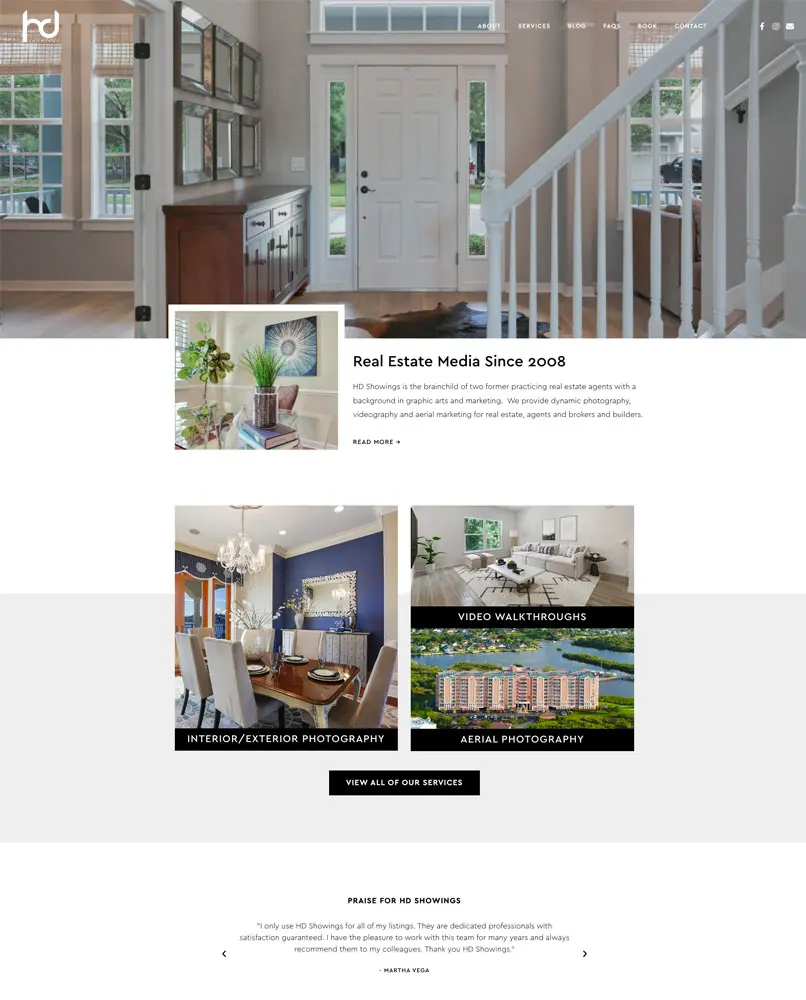 HD Showings provides professional photography and video services for real estate agents.
HD Showings desperately needed a modern, mobile friendly website rebuild. Due to poorly written, outdated technology, their old site was not secure and at times not accessible. This caused huge issues since the majority of their business is done online.
The services page on the old HD Showings website was long, outdated, and lacked visuals. In the redesign, we focused on listing just their core services and provided visuals to give customers a better idea of what they could expect.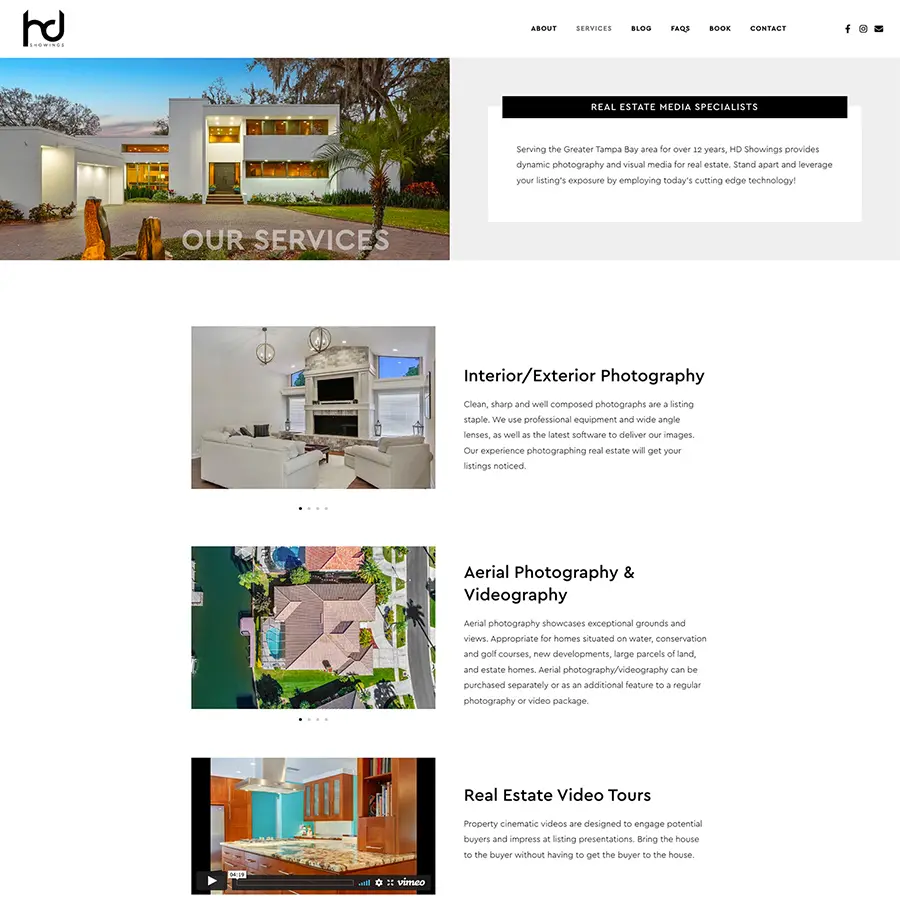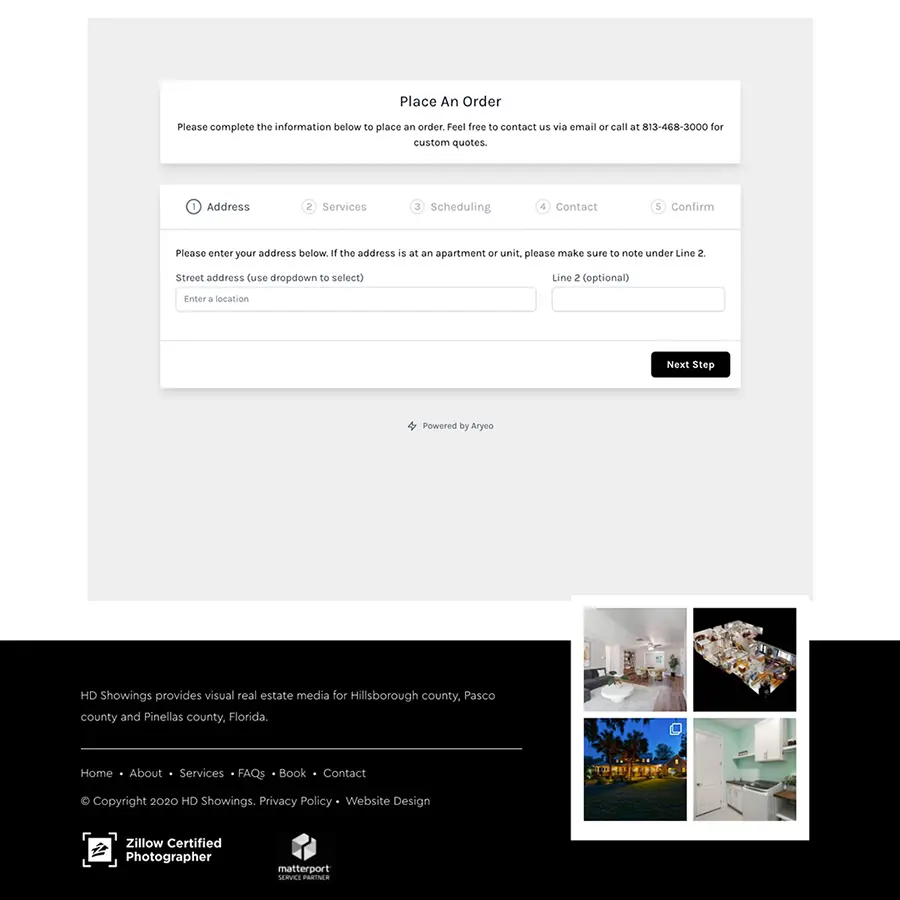 Aryeo Software Integration
The old booking platform on the HD SHowings website was using outdated, poorly written code that posed huge security risks and often crashed. We integrated the Aryeo real estate content platform onto the site to let customers place their orders. Now, HD Showings can easily track orders and communicate with their customers without worry.