WooCommerce Membership Website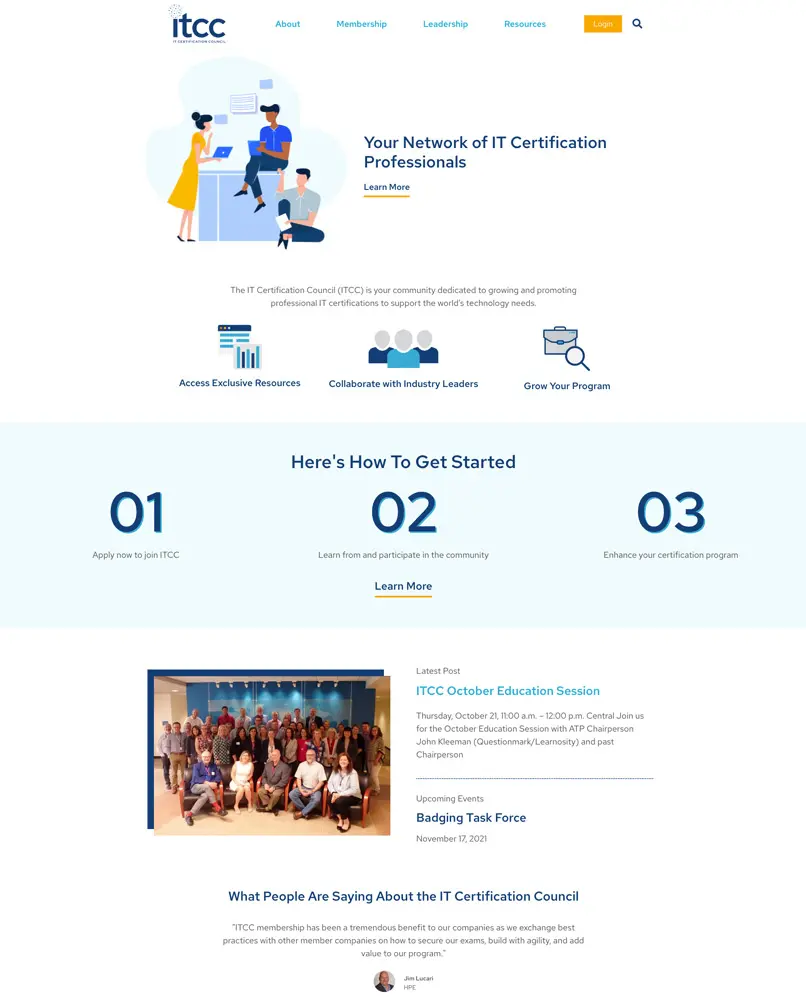 The IT Certification Council (ITCC) is a community dedicated to growing and promoting professional IT certifications to support the world's technology needs.
ITCC's old branding did not reflect the changes they made to their organization. Admins needed an easier way to onboard, invoice, and notify members of upcoming events.
The old ITCC website lacked information regarding member benefits and perks. We created a member benefits page that showcases everything a membership with ITCC has to offer, complete with images of group meetings and events.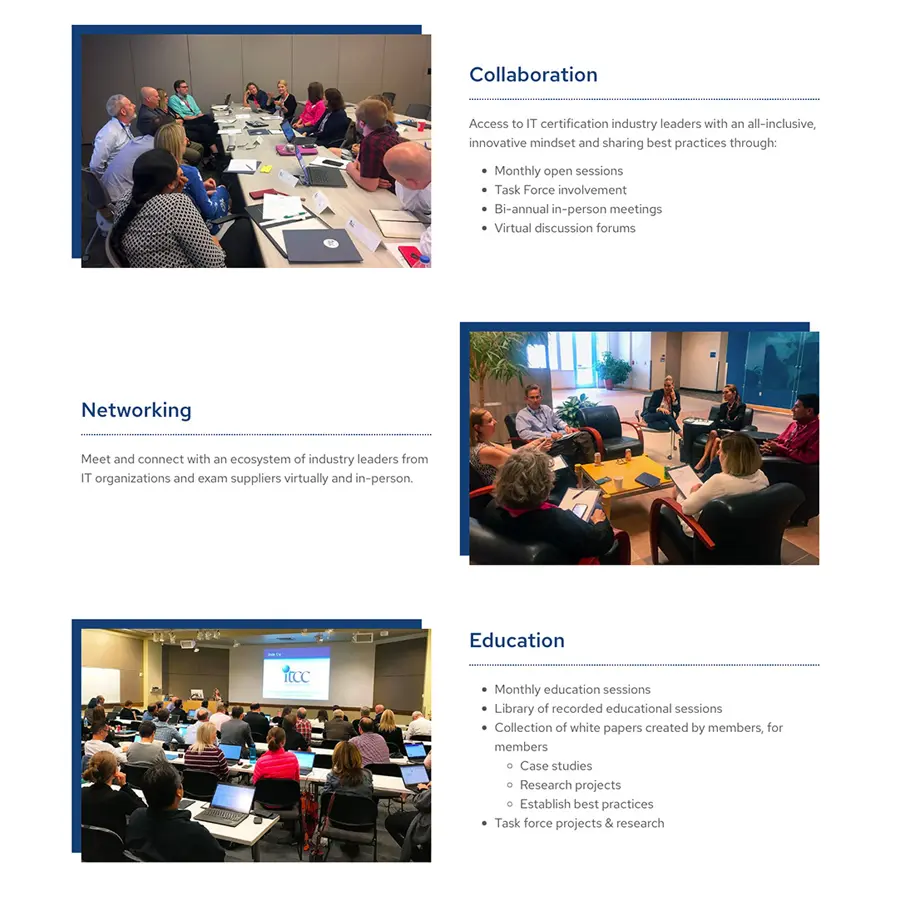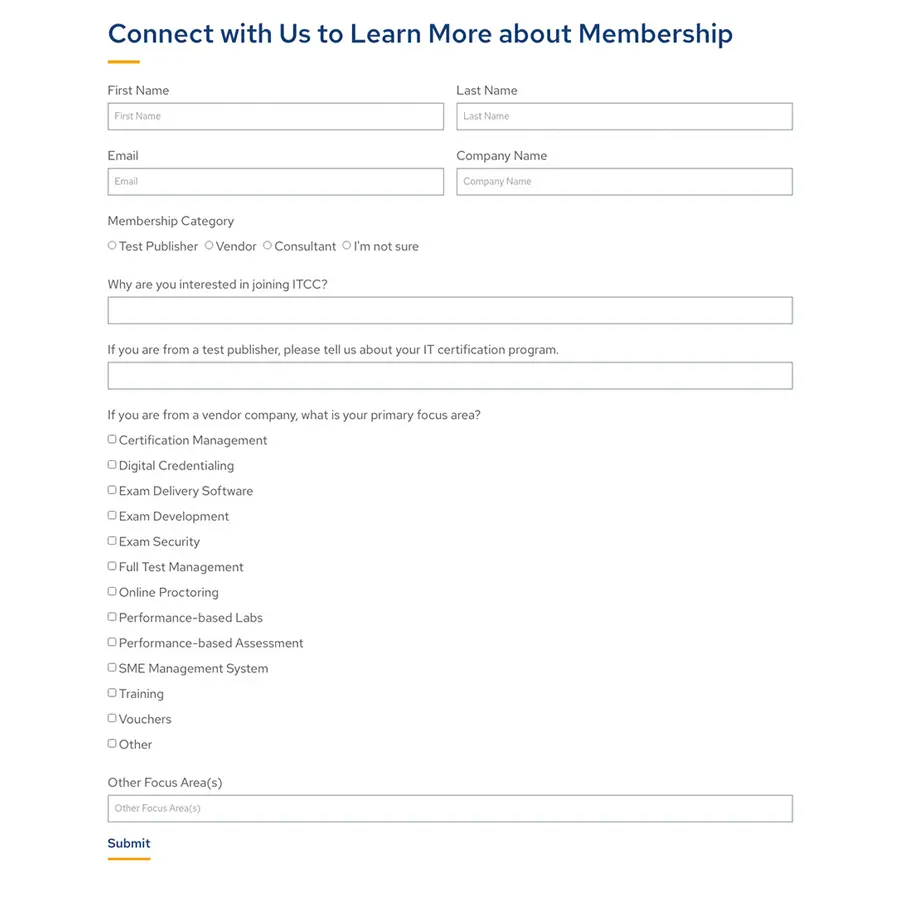 Online Membership Application
Before our redesign, applications would have to be written and submitted by hand to ITCC's admins. We created an online membership form that makes signing up much easier and cuts down on admin time.