If you're running a small business, your time is valuable. There is a lot to get done, and only so many hours in the day. No one wants to work all the time, which is why we love tools that help us automate our business tasks. If we can focus less time on tasks for our business, we can spend more time working with our clients.
Below are tools we use to help automate our business.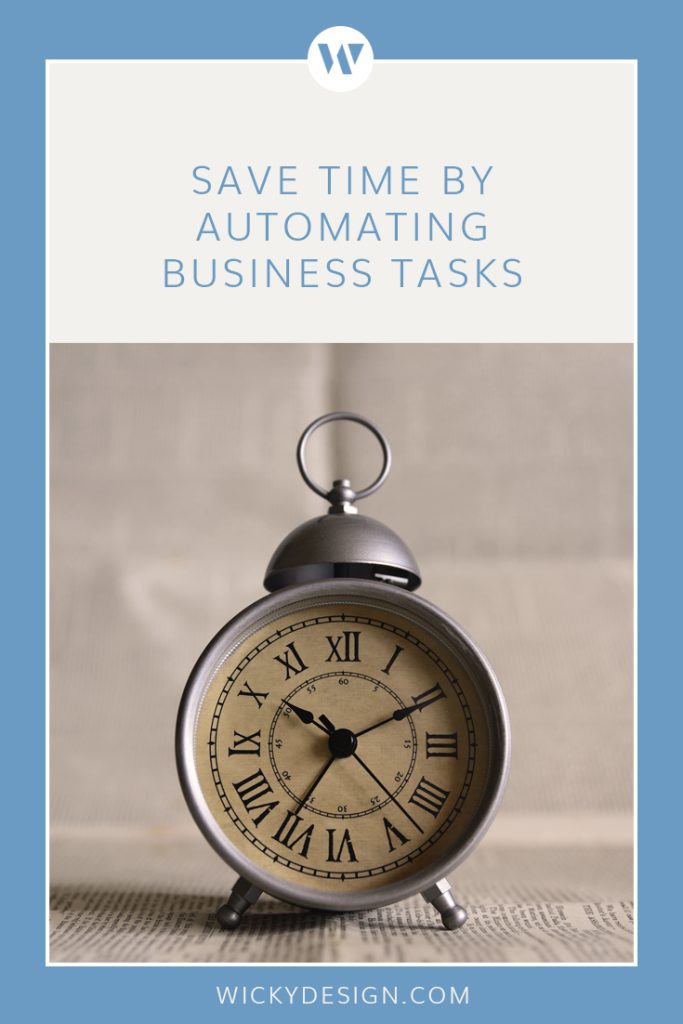 1. Buffer
We've tried a few different social media scheduling tools, and Buffer is our favorite. It's easy to use, has great support and is constantly getting updated with new features. Instead of spending time posting to social media every day, we spend one day scheduling posts on our channels.
2. WordPress Blog Scheduling
To help us stick to a regular blogging schedule, we try to write a few blog posts at in advance. WordPress has a great, built in feature that lets you schedule posts for a later date instead of publishing them immediately. This allows us to stay to our Monday and Thursday blog schedule without having to login to our site on those specific days.
3. Wave Recurring Invoices
Wave is a great free accounting tool that we have been using for years. One of their best features is their recurring invoices tool, that allows you to send an invoice for the same amount each month. This works great for our clients that are on a monthly social media package.
For a more detailed review of Wave, click here.
4. Freedcamp
Freedcamp is a free project management tool that allows you to collaborate with team members so you can stay organized and on track. It lets you create to-do lists for each project, assign tasks to team members, set due dates and share files. Instead of spending time searching through emails, we can have our projects organized all in one place.
Freeing up time is crucial for a small business owner and we hope that these tools can help you automate your business tasks.