Are you thinking that it might be time to rebrand your business? Here are some tell-tale signs that it is the right time.
What exactly is a rebrand?
A lot of people have misconceptions about what a rebrand is. A rebrand doesn't mean just changing your logo. While this can definitely be a part of rebranding, there is a lot more that goes into it. Rebranding includes things like:
Changing the message of your company
Updating the copy on your website, social media and other marketing materials
Updating photos or packaging to reflect your new brand
and more
When you rebrand, you are looking to change the way people perceive your company, which is a BIG undertaking!
Learn more about our branding services.
Signs it's time to rebrand
Here are a few signs that it may be time to rebrand your business.
1. Your business is changing
Maybe you are targeting a different demographic or group of people, but your current brand doesn't reflect that change. If the people you do business for has changed, it's time to create a brand that they will respond to. Your brand should reflect the people that you want to work with now.
2. Your brand doesn't represent who you are now
Maybe you started your business a few years ago on all your own, but now your company has expanded, you have employees, and you're no longer doing everything by yourself. If you are out of the DIY phase (congrats on your success!), it might be time to rebrand to reflect what your company is now.
3. You are embarrassed by your current brand
If you're hesitant to hand out business cards or rather not have people take a look at your website, you definitely should rebrand! You should be excited to show off your brand, not embarrassed by what people might think of it. When you are embarrassed by your brand, it makes people less confident about working with you. If you aren't loving what you have now, it's time to make a change to something you are proud of.
Are you ready for rebranding?
At Wicky Design, we believe every small business owner deserves to have a brand that they are proud of. If you aren't satisfied with the state of your current brand, contact us today to schedule your free 15-minute consultation call.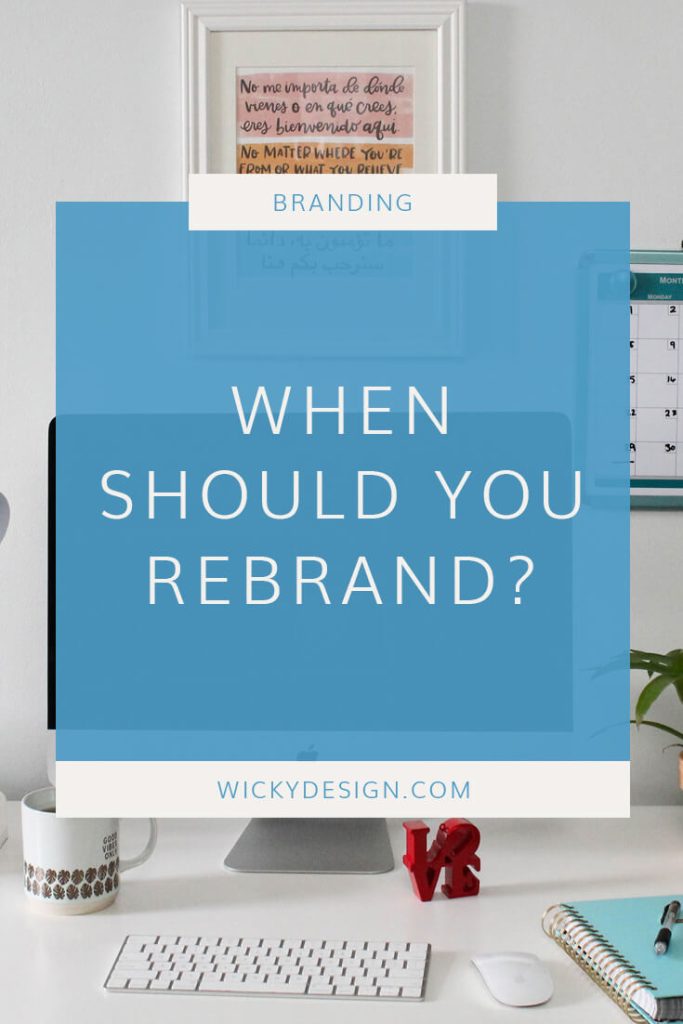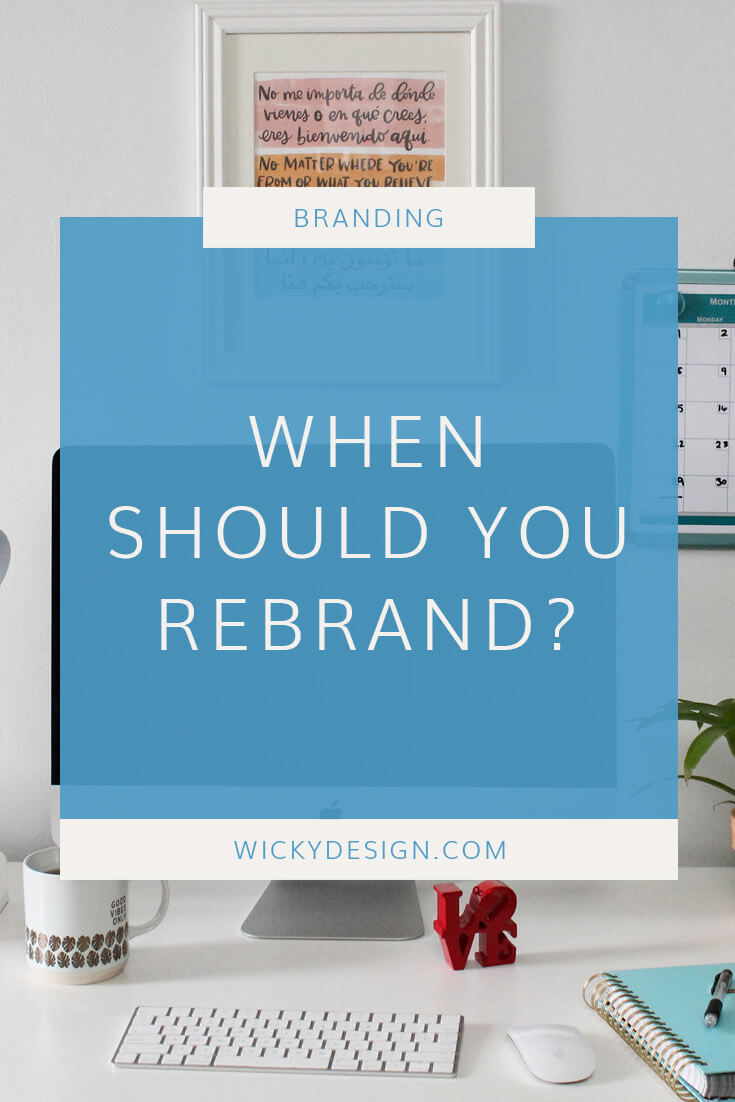 Continue Reading:
Questions to Ask Your Brand Designer
4 Mistakes Small Businesses Make With Their Branding
How Building a Brand is Different than Building a Business