You've just launched your brand new WordPress website. Congratulations!
Now that it's up and running, it's important to keep it up to date. There are a lot of moving parts to a WordPress site, and keeping it up to date is essential for security, load time and overall user experience.
Below, we share some tasks you can do in your downtime to make sure your website stays in good shape.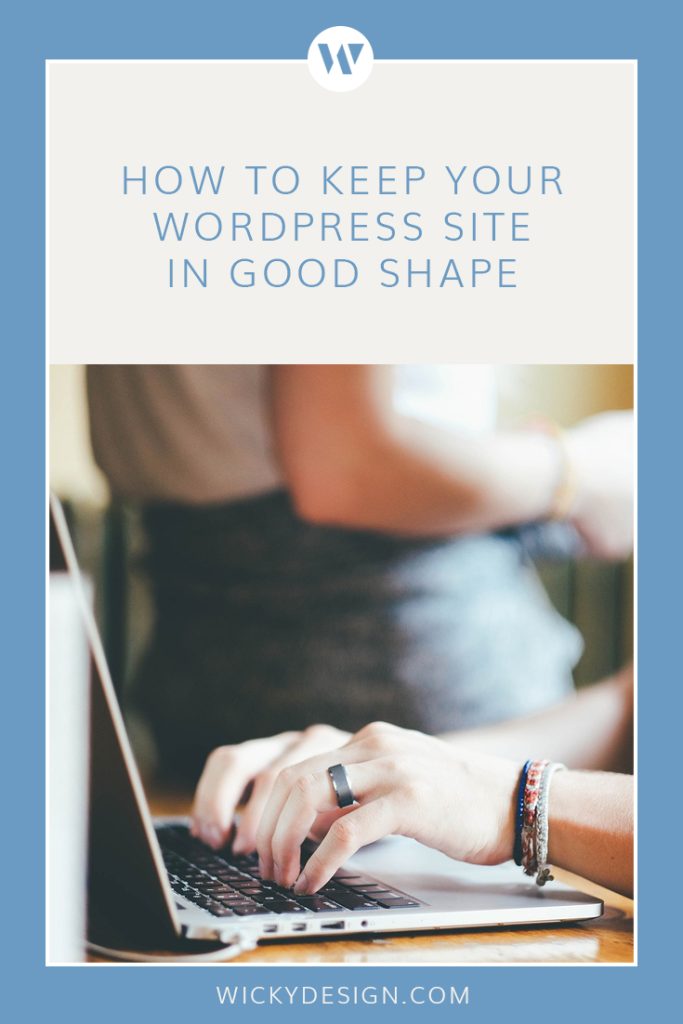 1. Do Backups
It's good practice to make regular backups of your website, just in case anything ever does go wrong. Many hosting companies will include this with their packages, so you don't have to think about it! If your's doesn't, we suggest investing in a backup service. The peace of mind is worth the investment!
2. Update Your Plugins
As WordPress changes, so will your plugins, so it's important to keep them updated so that they continue to work on your site. Older versions of plugins can sometimes have security loopholes, making your site a target for hackers. We recommend going through your site at least once a month to check for any plugin updates.
Speaking of plugins: Not all of them are created equal. Make sure when choosing plugins for your site, pick ones that have good reviews, a lot of downloads and support in case you have issues. This is particularly important when it comes to updates, because as WordPress updates, plugins will need to update as well. Avoid anything than hasn't been updated in months or doesn't have a contact for support.
3. Update WordPress Core
Along with your plugins, you'll want to make sure that your WordPress core stays up to date as well. WordPress releases new core versions frequently, and having the latest version means that you'll have the latest in security and new features.
4. Update Your Theme
As WordPress updates, your themes will have to update as well to make sure everything works correctly.If you are using a theme for your website, be sure to keep it up to date. The same rules apply when choosing themes as plugins: make sure the theme has good support, a lot of downloads and good reviews.
5. Test
After you've done all your updates, it's a good idea to test to make sure your site still works as it should. Things to pay particular attention to are contact forms and checkout pages. Make sure you are receiving contact form emails and your orders are going through smoothly.
Performing these maintenance tasks to your WordPress site at least once a month will help make sure your site is secure and functions as it's intended. If you're confused about what to update, or just rather have experts do it for you, contact us today to learn more about our maintenance packages.