WooCommerce Website Design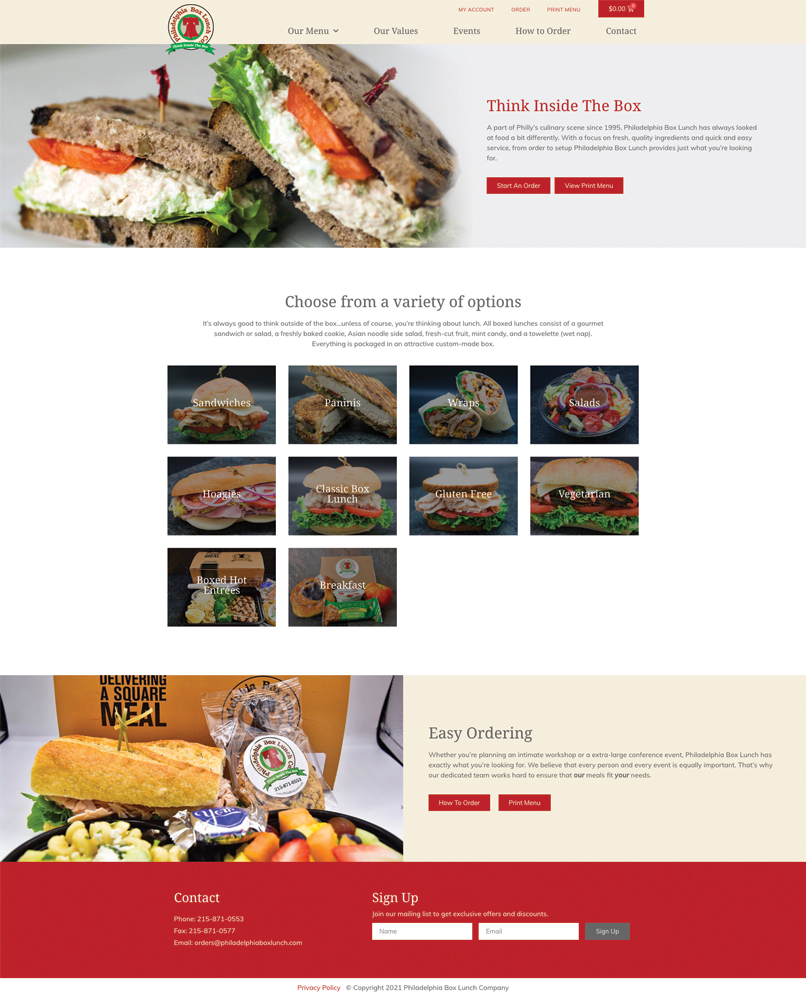 Philadelphia Box Lunch has provided catering to the Philadelphia area since 1995. With the demand for individually packaged meals and curbside pickup and delivery increasing, PBL needed an updated website that allowed for online ordering and showed their newly expanded menu.
When redesigning the PBL website, we took both customers and PBL employees into consideration. Customers found the old site hard to navigate, wanted an option to customize their orders and the ability to pay through the website. Kitchen workers were complaining that website orders were hard to read and decipher. Drivers needed to know if customers had any special instructions for delivery.
We created dynamic pages created for each menu category to allow for better organization and easier website management. Customers can now quickly add menu items to their order or click the individual item to customize.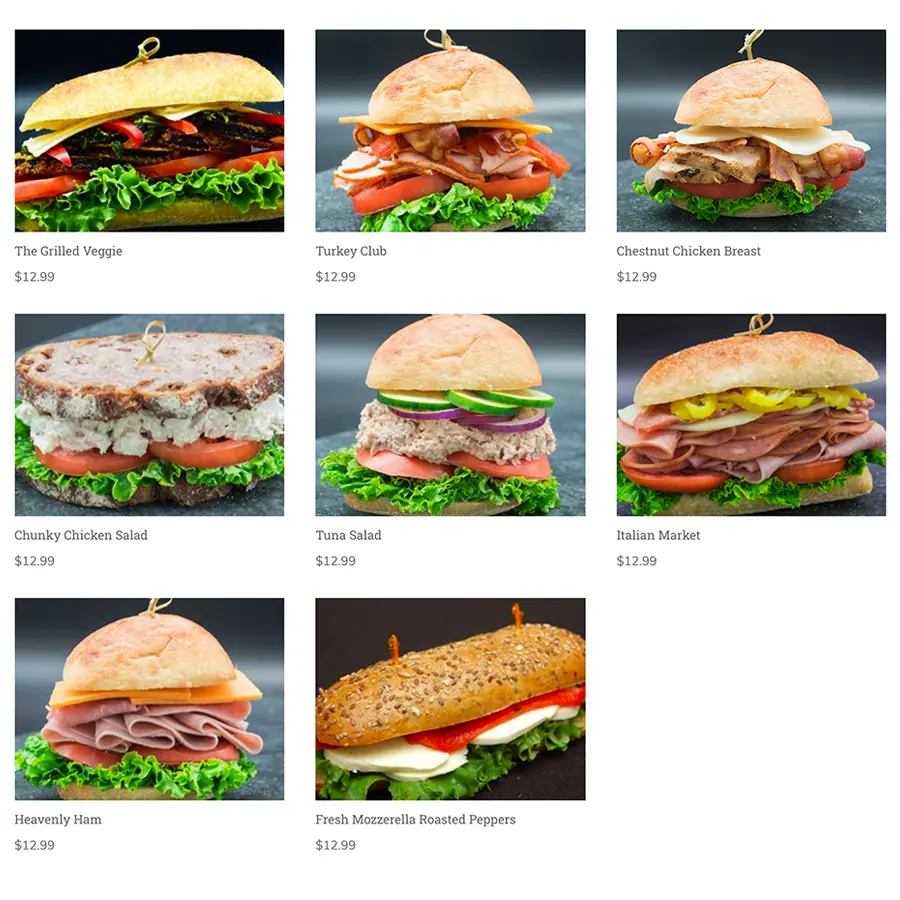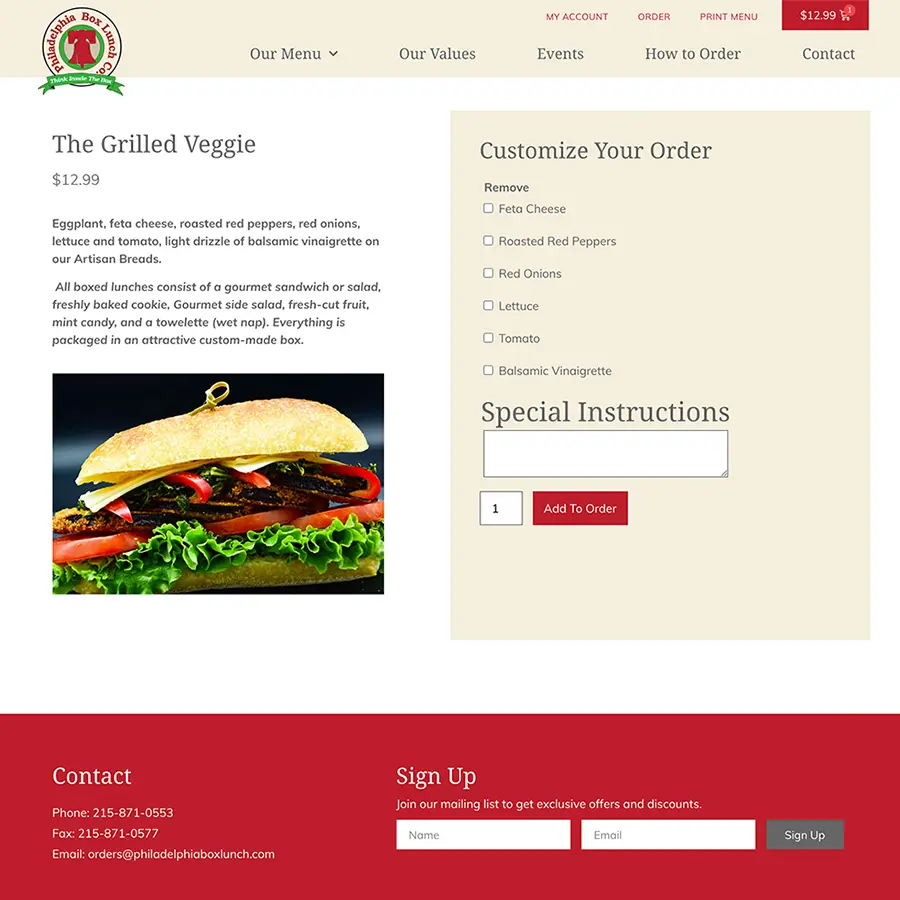 One big drawback of the old Philadelphia Box Lunch website was not having the ability to customize orders. The new website makes it easy by allowing people to remove ingredients or give special order instructions.
Delivery Options & Upsells
Customers now have the ability to select delivery or a curbside pickup option. We also added a drink upsell on the cart page to encourage more sales.