Short answer is Yes! We have been actively using Google My Business posts for over a year and have noticed a huge increase in our Local SEO ranking.
What Are Google My Business Posts?
I like to think of Google posts as our second mini blog. Google posts gives your business the ability to add news, events, offers and products to your listing. These posts will be displayed in Google search results and Google Maps.
Below is an example of one of our Google posts: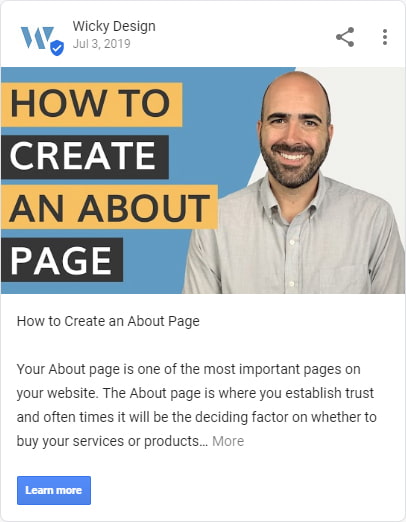 As you can see your posts can branded to match your company and can have up to 1500 characters with a call to action button.
Note: Each post will expire in 7 days. It's important to add at least 1 new post a week if you can. People will still be able to view all your old posts after the 7 days if they click the "View all" button inside the posts section on your profile.
Keywords in posts
Google is now using keywords in your posts as a ranking factor in local searches! Don't just take my word for it, below is an example: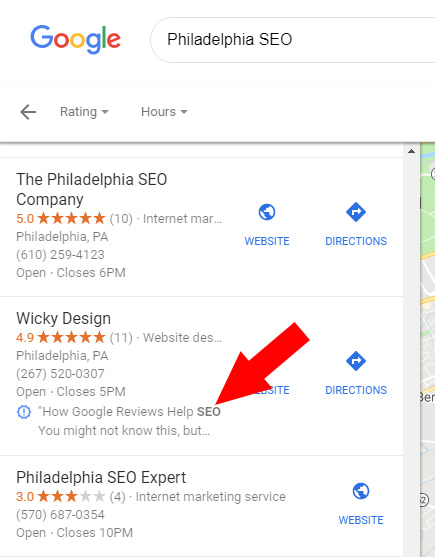 This image is showing the results from the Google search "Philadelphia SEO". You can see that the keyword "SEO" is being used from our latest post!
Here's some more proof that Google is using keywords from your posts: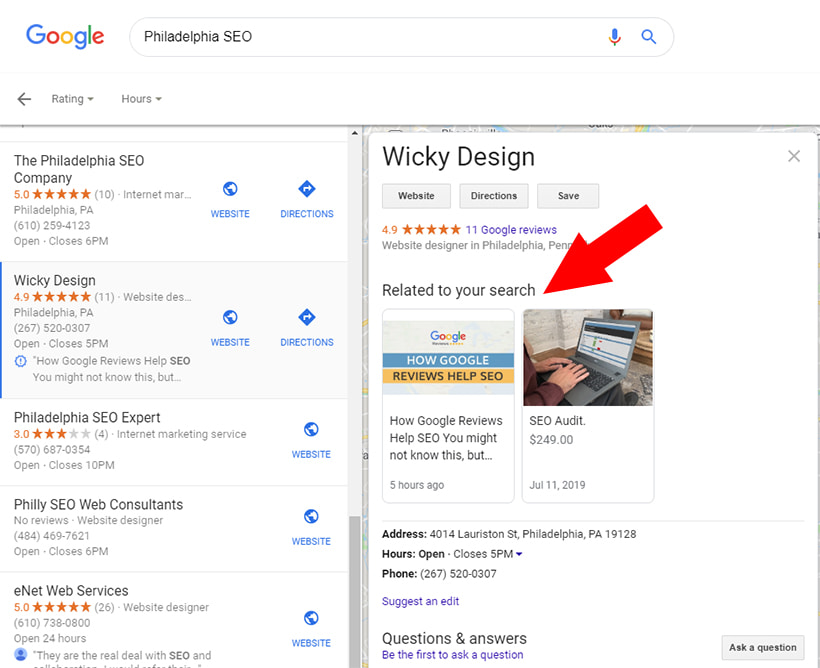 Once the user clicks on your business, Google is now displaying a new section called "Related to your search". They are giving you the exact posts that contain those keywords. Tell me that isn't cool and very helpful!?
How to create google posts
In conclusion, Google is rewarding businesses that posts regularly to their Google My Business profile, so take advantage. It's a great way to boost your local SEO rankings.
Want to Know Other Key SEO Factors?
Get your website evaluated for 50+ key search metrics and know exactly what steps you need to take to get your site ranking high on Google.
Additional Reading:
How Google Reviews Help SEO
How to Remove Fake Google Reviews