WooCommerce Website Design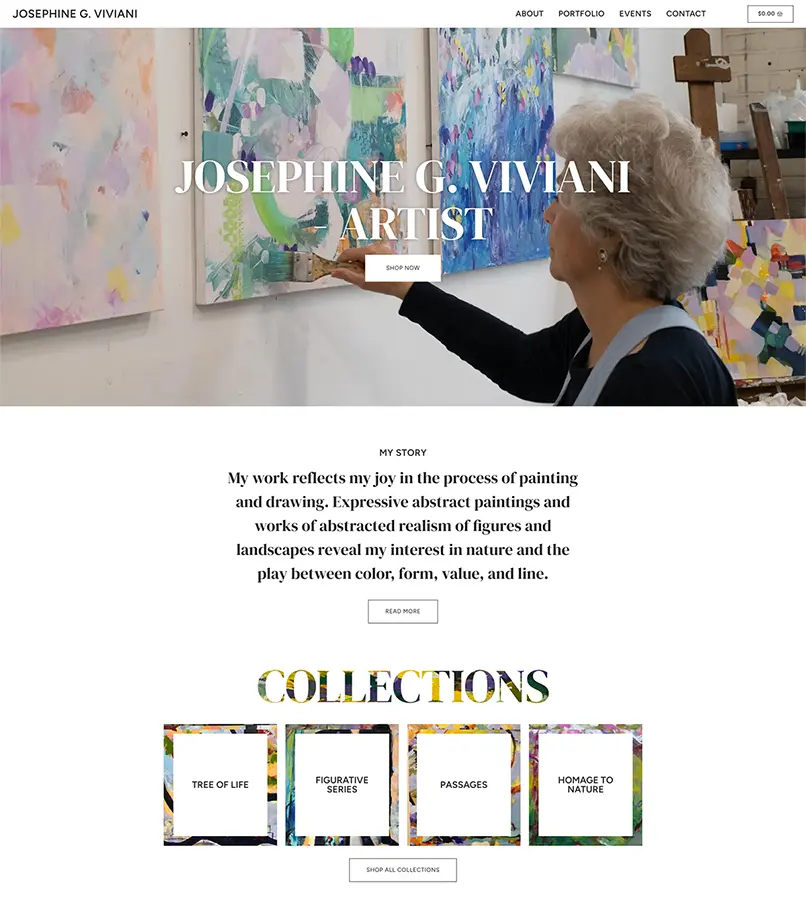 Josephine G. Viviani is an artist and educator located in Philadelphia specializing in abstract paintings, realism, and landscapes. Her work reflects her interest in nature and the play between color, form, value, and line.
Josephine wanted the ability to sell her artwork directly through her site and remove any unnecessary pages. She also wanted to tone down the website colors and make the colors in the art the stars of the show.
We opted for a black and white color palette, adding subtle movements and pops of color throughout the layout. We used JetSmart Filters to create an easy to use filter system for her portfolio page. Lastly, we removed several unnecessary pages and condensed her content to eliminate unnecessary page scrolling.
We used categories and filters to create a dynamic portfolio gallery. Josephine can now easily add new pieces to her portfolio with a few button clicks. Each art piece links to a page where visitors can purchase.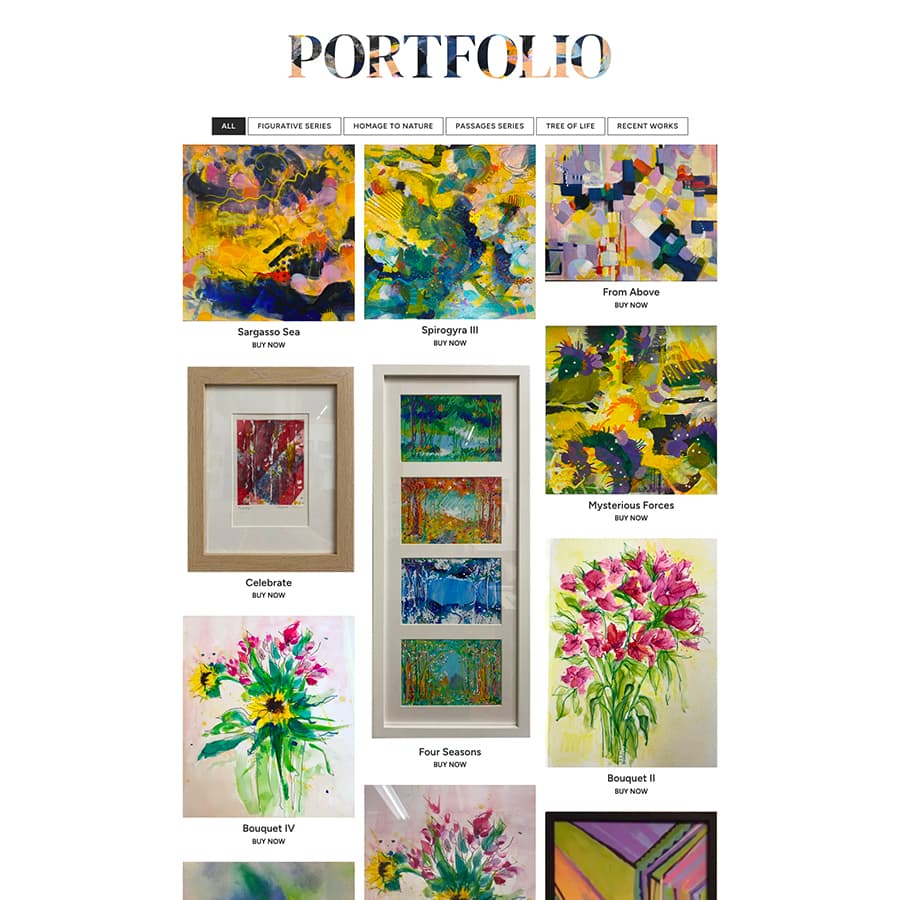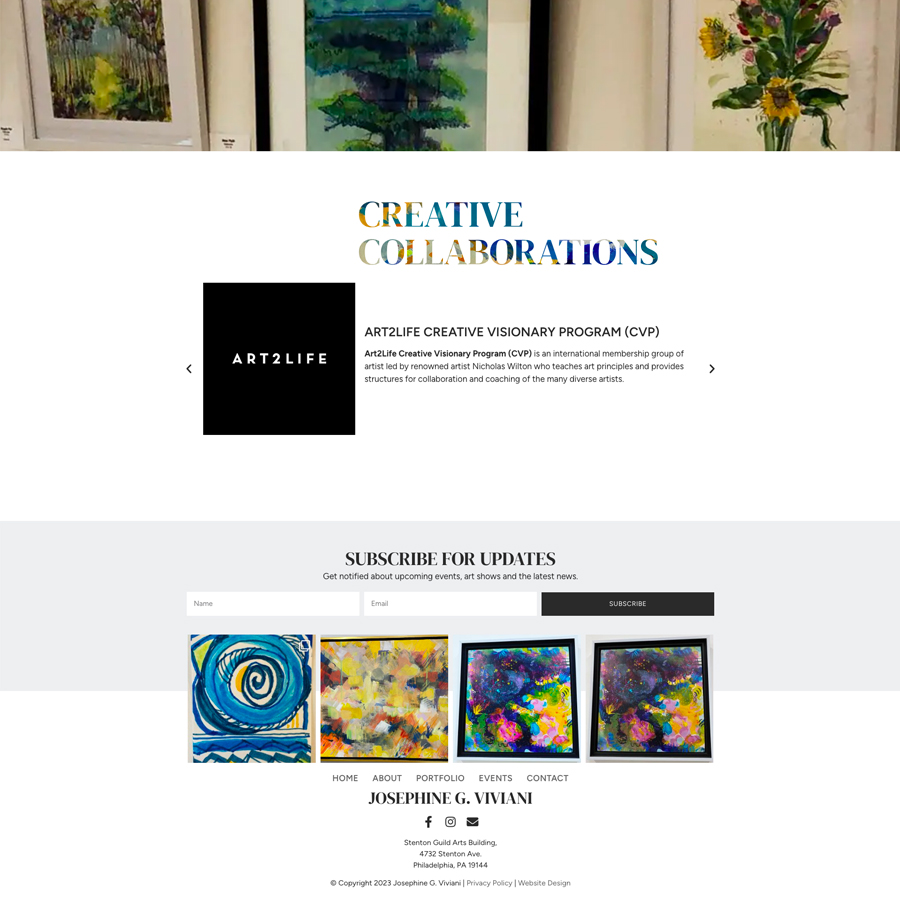 We took advantage of many Elementor features when designing this layout. The carousel widget under the creative collaborations section helps reduce page scrolling. We also took advantage of Elementor's custom masks feature to create the colorful headers you'll see throughout the site. Each header uses one of Josephine's paintings as the background.