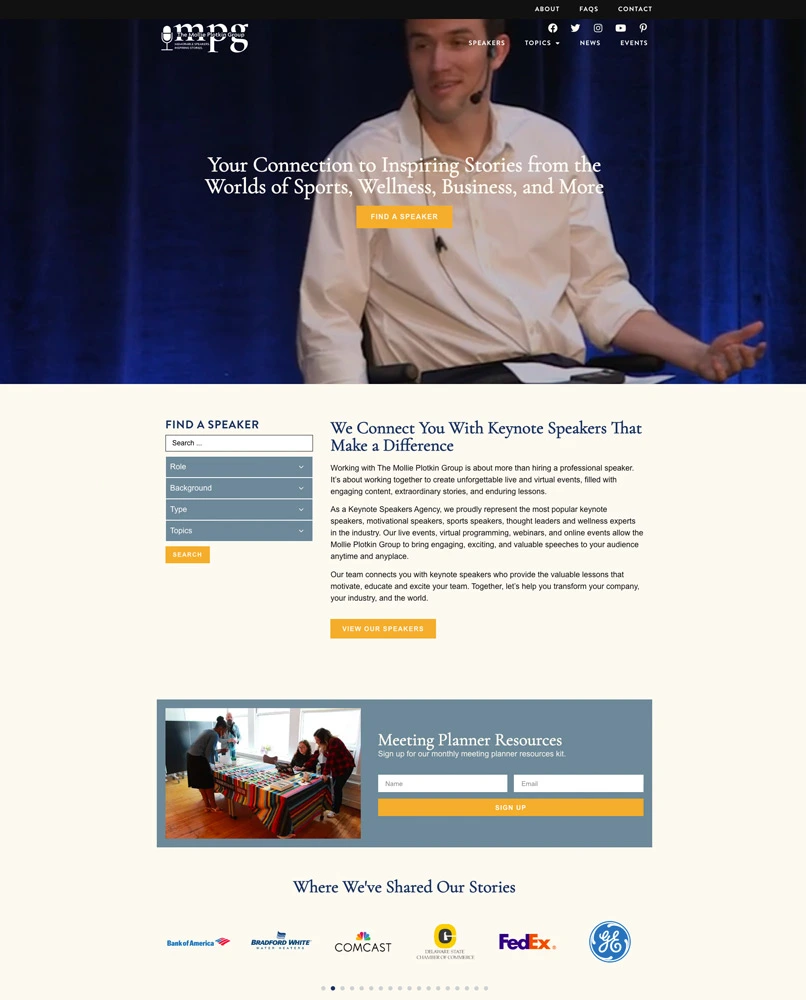 The Mollie Plotkin Group is a keynote speaker agency, representing the most popular keynote speakers, motivational speakers, sports speakers, and wellness experts in the industry.
A poorly designed backend made updating the old MPG website extremely difficult and time consuming. Page layouts were inconsistent and a lack of organization made it difficult for users to search and find information about keynote speakers.
We made adding speakers to the website much easier by using Elementor templates with Advanced Custom Fields. This allows admins to quickly enter information and keeps page layouts consistent throughout the website.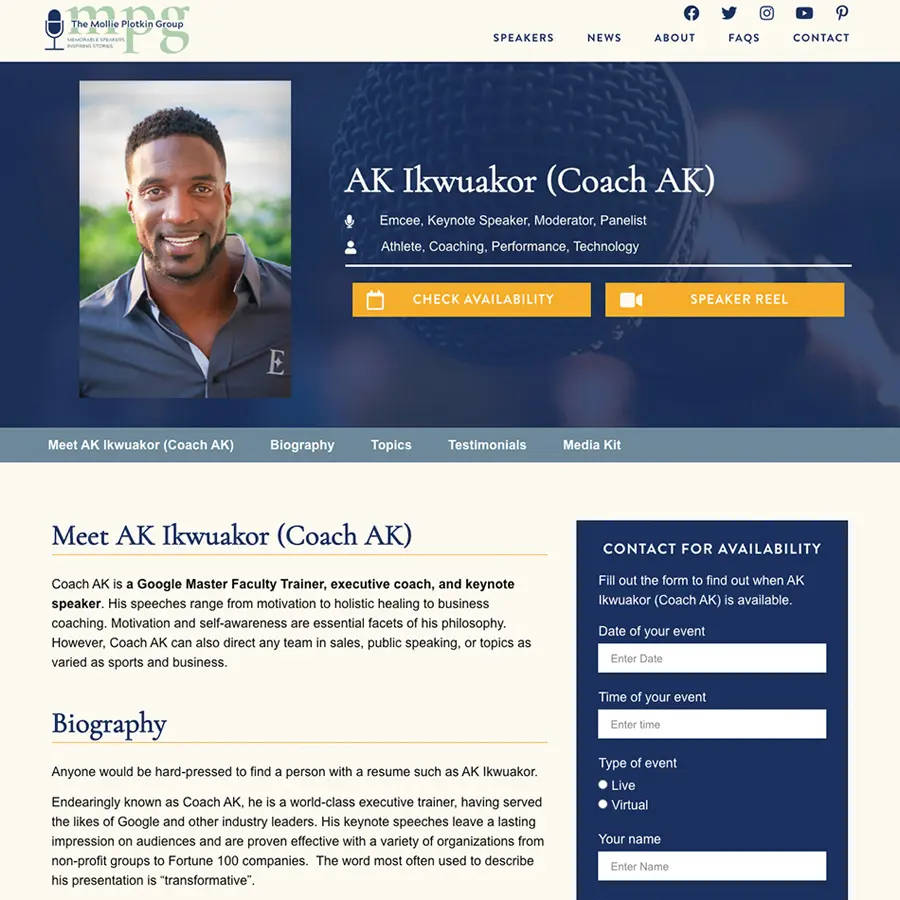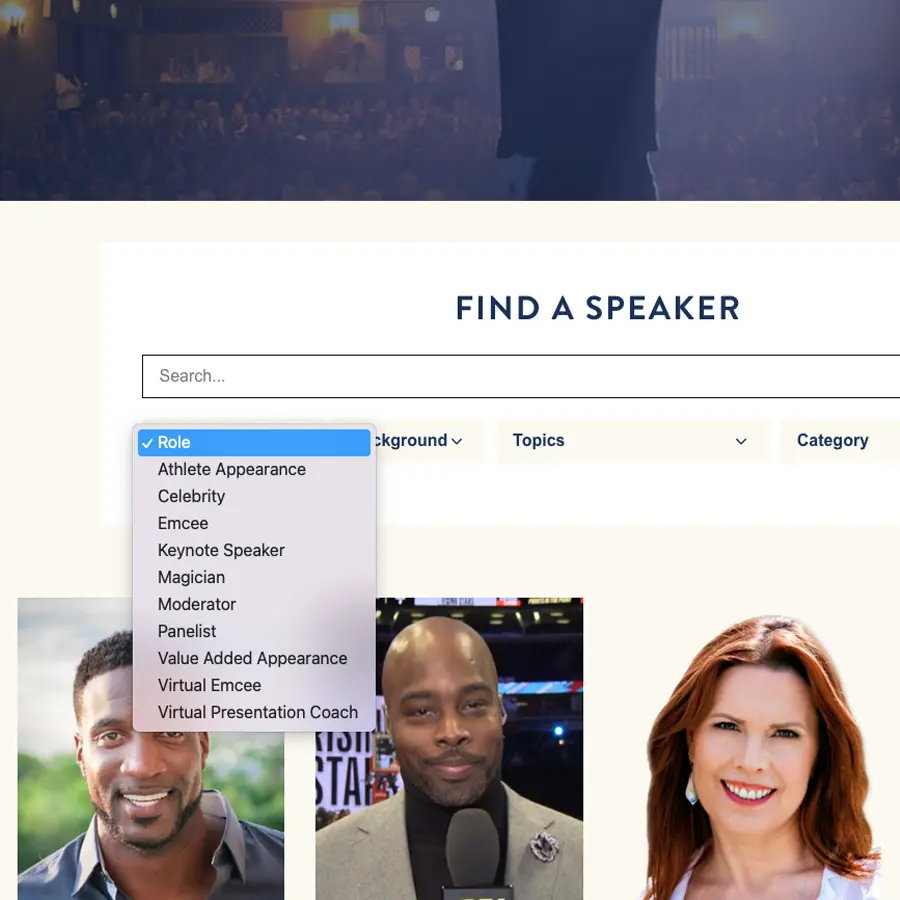 We categorized all speakers on the website and added dynamic search functionality to make it easier for users to find the speaker that they are looking for. Admins can now easily categorize speakers for better organization.