Shay Construction is a full service project management and general contracting firm in Philadelphia that specializes in high end, residential construction, and restoration.
Custom designed photo galleries and an extensive press area help showcase Shay's reputation and their high quality work. Built with WordPress and Elementor, Shay no longer has to rely on a developer to update their website and can add new pages to their site easily, whenever they complete a project.
We really wanted to make sure Shay Construction's work was the main focus of the website. The minimal amount of text on these pages made the image galleries the main focus of the page, giving users excellent visuals of Shay's quality of work.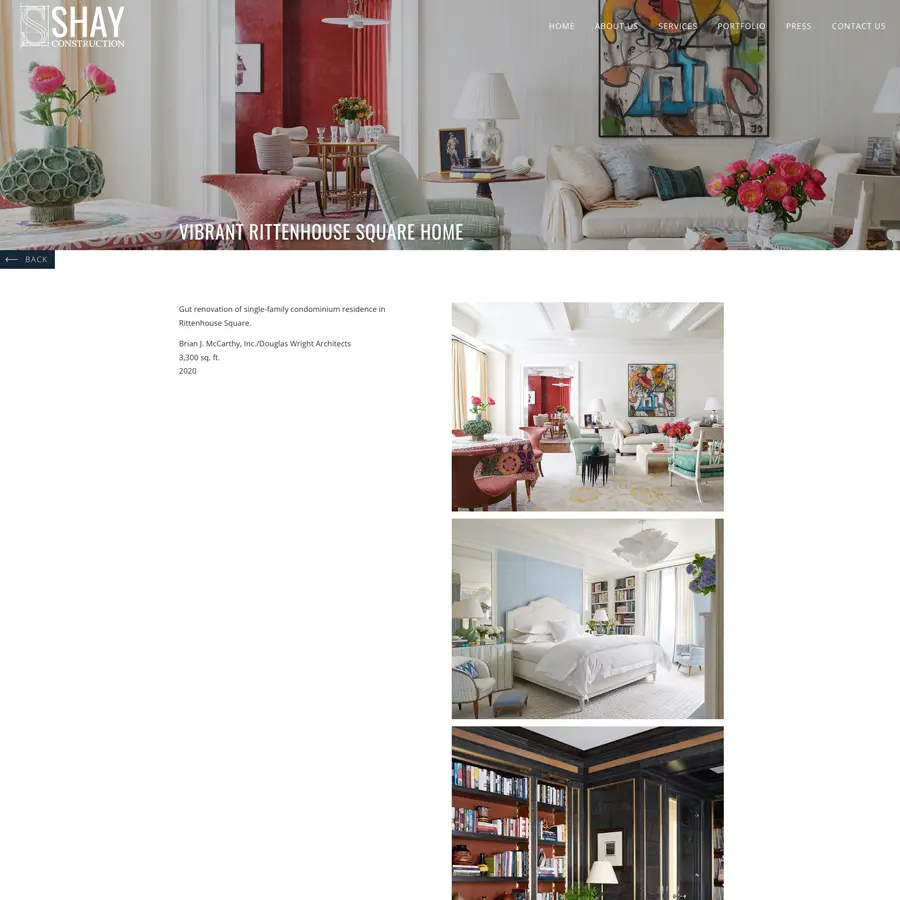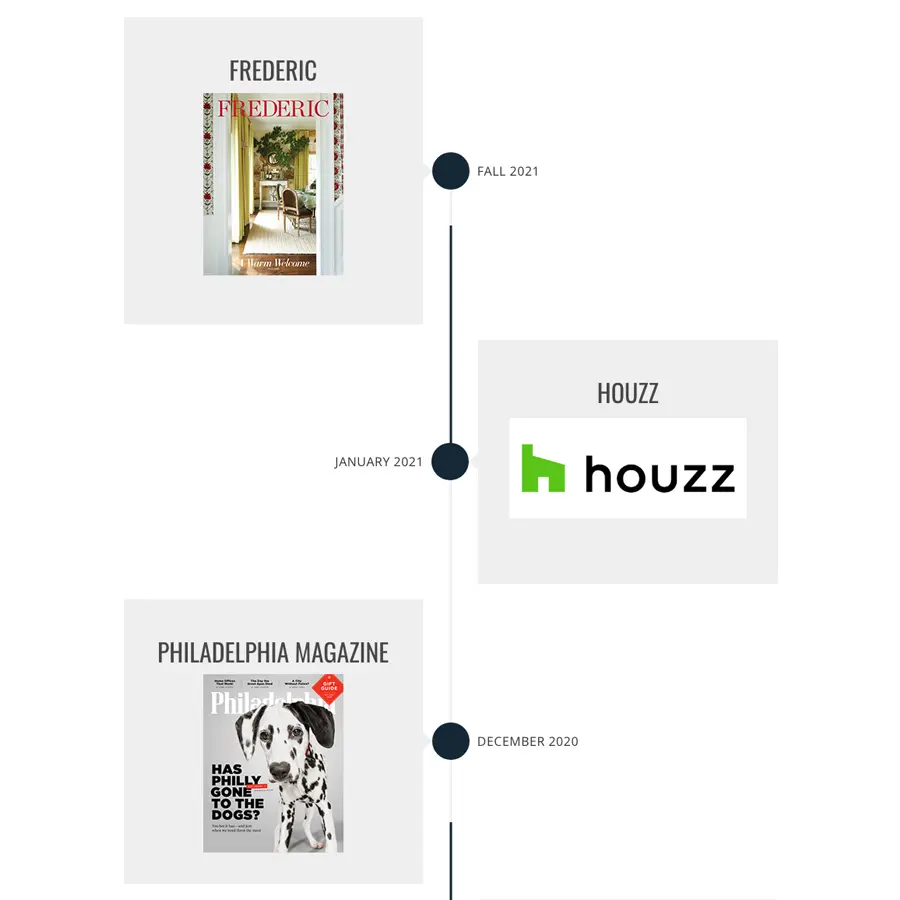 We created a custom timeline to highlight Shay Construction in the press. The press page features all of the magazine articles they have been featured in over the years in an easy to view format.