Our first month as digital nomads is in the books. (We are actually a little over a month into it.) We have been calling November our "transition" month. Besides a flight to Florida, that was planned months ago, we didn't go too far.
Where We Stayed
We decided to stay just over the bridge from Philadephia in New Jersey. With our house selling to the first person that saw it, things happened a lot quicker than we expected. We wanted the opportunity to say goodbye to our friends and family in the area and get one last opportunity to enjoy the places and food we loved in Philly.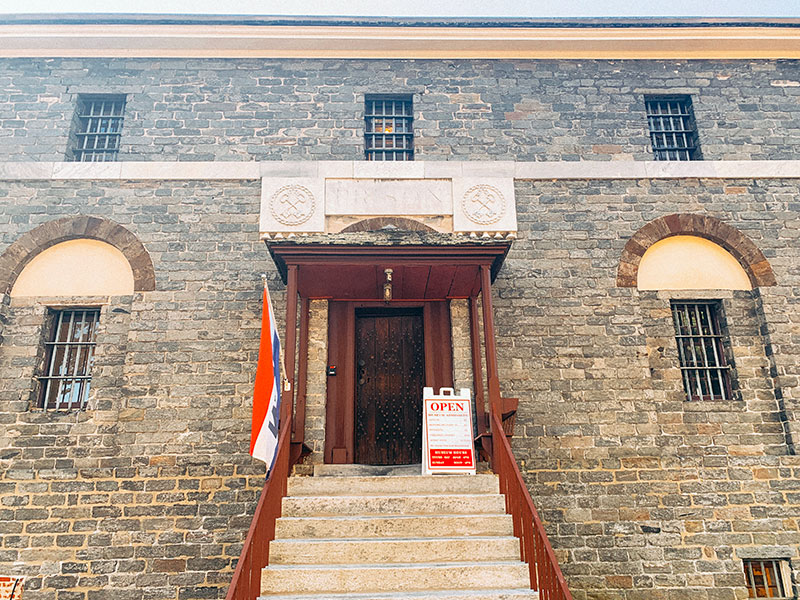 Touring Mount Holly Prison
Our first stay was at an extended stay hotel in New Jersey. During our 2 week stay, we ventured out to a few breweries in the area and checked out some of the local restaurants. Since it was right around Halloween, we checked out a few of the haunted attractions in the area, including Mount Holly's Haunted Prison and the Nightmare Before Tinsel bar in Philly.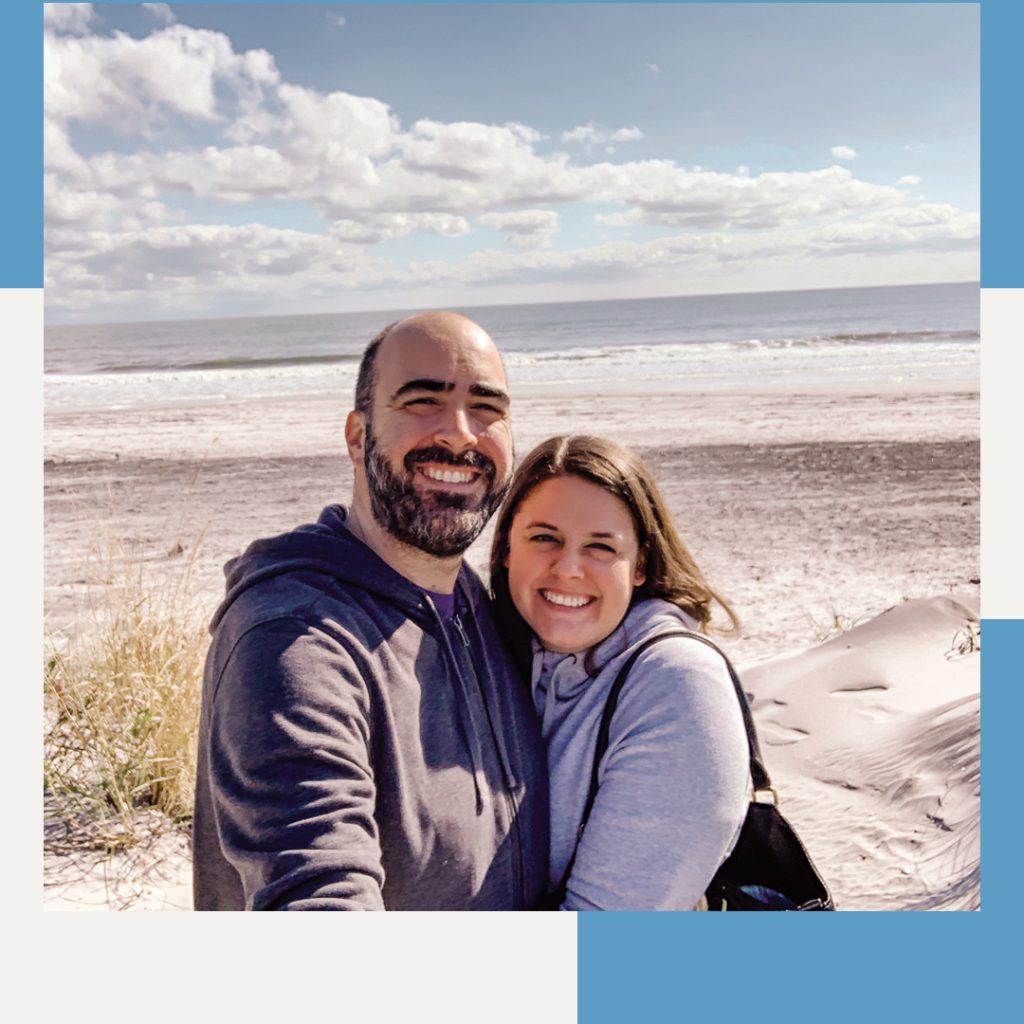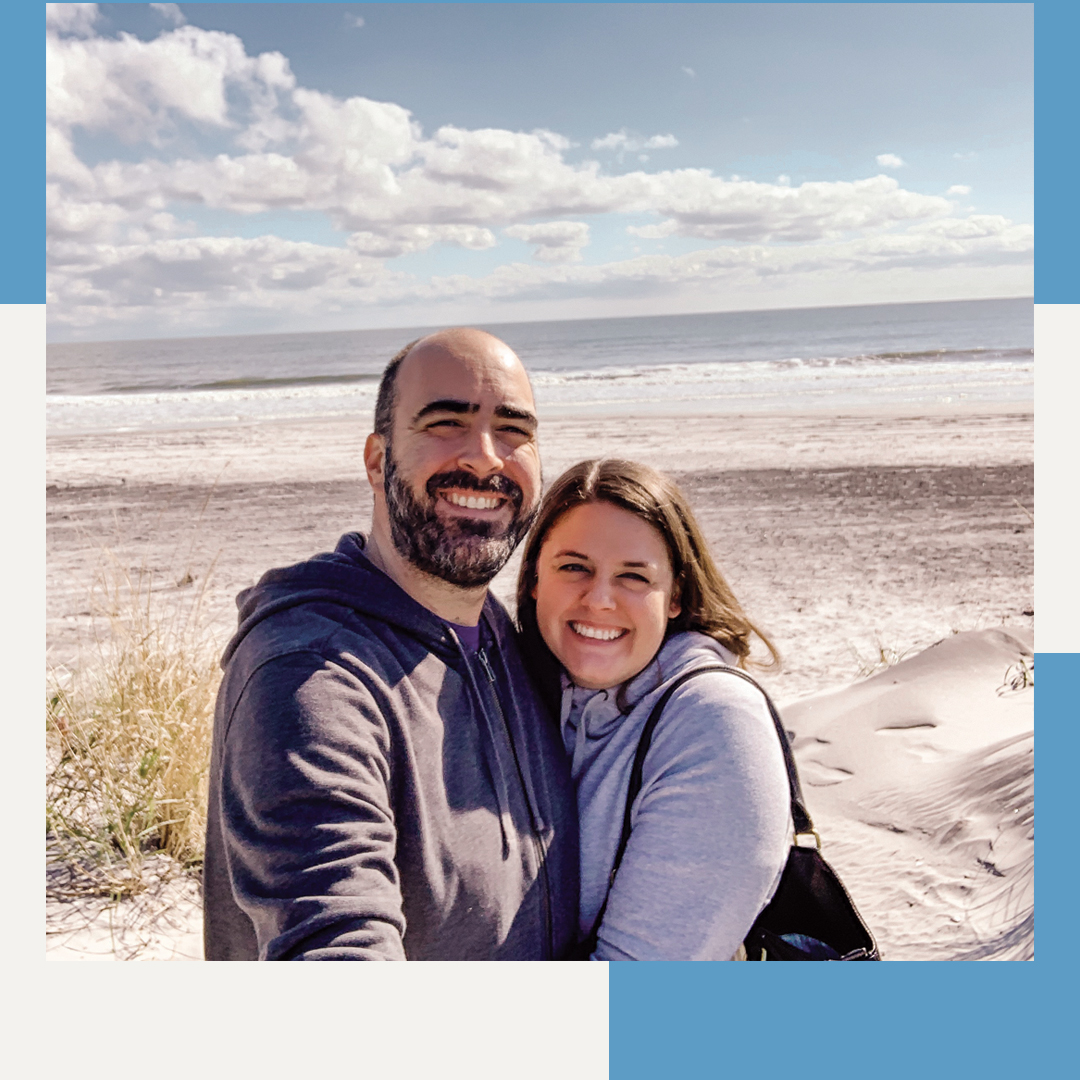 Brigantine Beach
Our next stop was a 10 day stay down the shore in Brigantine. Our Airbnb was a small condo across the street from the beach. Although it was too cold to swim, we enjoyed walking on the beach and watching the sunrise.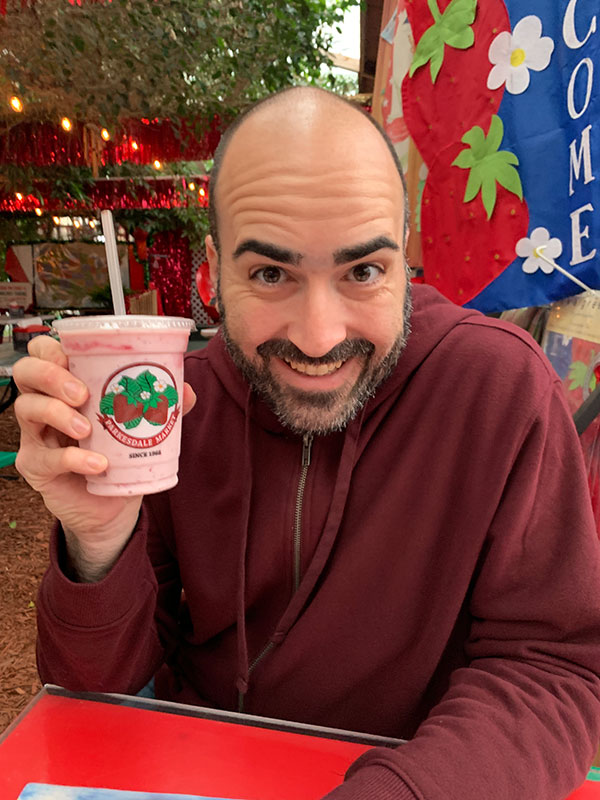 Mark enjoying a Parkesdale Farm strawberry milkshake…his favorite!
Our next stop was to Florida, a trip that we had been looking forward to for a while now. We flew to Florida for a week to take a vacation and see our family and friends that live there. Our close friends just had a baby, so we had the opportunity to meet him as well. It was so nice to catch up with everyone and take a little break from work.
That takes us to now. We are back in South Jersey staying with a friend until December 3, when we head to the Washington D.C area. We are looking forward to spending Thanksgiving and the days after with our friends and family.
What We Worked On
We have worked on some pretty fun projects over the last few weeks. We launched a new site for .orgFreelancer that connects freelancers to employers, a great service for professionals looking to connect.
We also launched a site for a high school student that is interested in sports journalism. It's always so inspiring working with young entrepreneurs! We can't wait to see where his new website takes him.
For our business, we made a few updates to our website and ran our first Black Friday sale for our SEO Audit.  We also had the fantastic opportunity to shoot a new promo video with This Is It TV that explains our business, who we work with, and our transition from working in Philadelphia to becoming digital nomads.
You can watch the video below.
We also wrote 4 new blog posts:
Speaking of blogs, our travel blog, Must Love Traveling, turned one year old on November 25th!
What Was Unexpected
Luckily, we didn't run into too many curve balls this month. We learned that we can survive in small spaces and how to expertly "Tetris" a week's worth of groceries into a mini-fridge. We are glad that we have been able to do this transition slowly and say goodbye to Philadelphia, a city we truly love!
What Is Coming Up
We will be spending the entire month of December in the Washington D.C. area. We booked 2 stays with Trusted Housesitters, so you can look forward to updates about that experience. We plan to explore the D.C. area and check out some of their fantastic museums.
Work wise, we are currently hard at work on a new brand and website for our first client in Australia. We're also working on a website redesign with the wonderful Angie Webb of Angie Webb Creative.
Lastly, we have some ideas for brand new videos that will close out 2019 and take us into the new year. We bought some new equipment to help improve our videos and we are really excited about what's to come.
Thank you for following along on our digital nomad journey!